We have been providing our series of flatbed printers to customers over the world​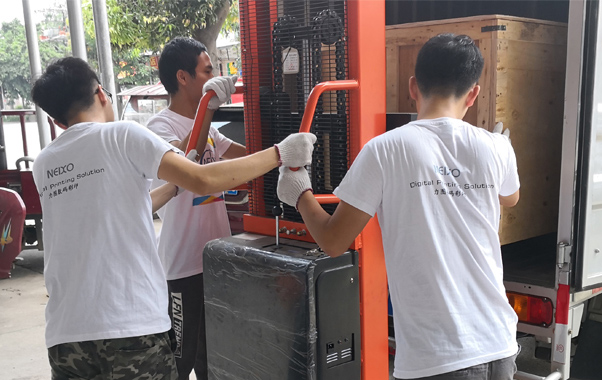 Prime Manufacturer in China
NEIXO is an original and professional Small Flatbed Printer manufacturer who has been manufacturing and offering Neixo series Digital UV Printer, DTG Direct To Garment T shirt Printer to customers all over the world. 
We have been in this industry for more than 10 years! With our own factory and professional engineer team, we produce the A3/ A4 flatbed printer for UV DTG Printer by ourselves with stable quality and competitive price. We provide free RIP software which supported white ink printing for T-shirts and UV…
Imagine more as the UV and DTG flatbed printer can do more than your thought
Why Global Customers
Trust Neixo
Neixo has provided thousands of stable quality UV flatbed printers, DTG flatbed printers, DTF printers, and solutions for different clients and customers in the Global Market.
We know well of small size desktop and industry UV series flatbed printers as we are the original manufacturer who design and produce our flatbed printers.
One of the most important things to the flatbed printers for customers is the Support. We are factory and we have a professional technician team to support our customers.
The production line of our UV printers and DTG printers are always in process. And we have sufficient stock of all series of our models, usually it can be sent out within 1 working day.
15 Years of Industry Experience
From Eco-solvent technology to UV printing, from screen printing to Direct to Garment, and Direct to Film printing, we have been always sticking to the newest  technology.
We are proud that we have a team of workers who have professional technogy in printer assembling and producing. All of our workers are having many years experience.
Since 2007, our factory from a small room to a 3000 square meter plant. We have been doing our best to provide professional and low-cost UV and DTG printers.
Certified Manufacturer for Your Business
Great price/quality. It arrived very quickly and with no problems. The supplier was very helpful and the replies were very quick too. Supplier service 10/10, now waiting for the after sales service. 👍🏻
Beyond
Spain
I really like this UV machine, very easy to use after checking the instructions from the supplier. We use it for phone cases and makes a great job for us. The personal resolve all our doubts since I bought them from the U.S.A. and they're so friendly and helpful. Thank you
Aglaez
United States
Teresa was amazing to deal with. She stayed on top of the order, despite there being many changes for delivery. She constantly kept in touch to see that things were on track and after shipment from China she continually let me know how far the machine was. I have totally enjoyed working with her and will definitely work with her again. Superb service and great, quality product
Debbie
South Africa
After looking at ddg machine for some time I dicide to take the risk I have to say I was surprised the communication was fast (even Sunday) All my question answered and for 2k machine... It's work very well If you want to try DTG printing and not spend 20k that's a highly recommend machine Just one last comment not the fastest machine on the planet but ... For 2 K I cannot complain
Issy
Australia
30,000+ Customers Trusted!
We trusted you will be the next one who will get your own printer!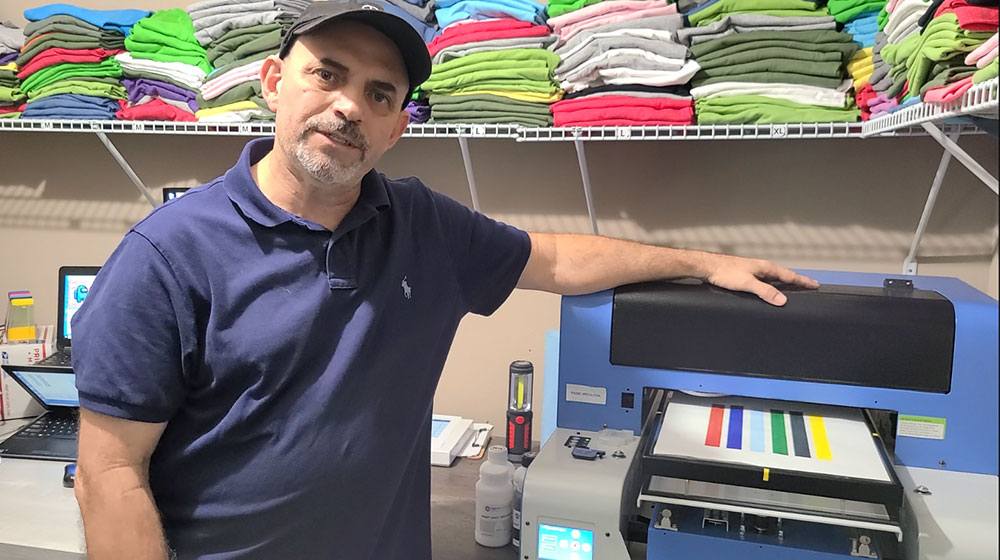 NEIXO have been in the industry since 2007, there has been a lot of printers sent out to for expanding and supporting customer business. 
We insist on providing cost-effective model, for start-up and for mass production business, getting best feedback back.