2019 United States Desktop DTG Printer – 0608A
Photos of customer from the United States when he received the printer.
| | |
| --- | --- |
| Country/Area: | United States |
| Type: | Desktop DTG Printer |
| Model: | NX3220DTG A3 Small DTG Printer |
| Purchasing Date: | 2019 |
The following photos are from our US customer who received our printer in 2019.
The customer is a user of a heat transfer printer and already has his own T-shirt store. Due to the high cost of consumables for heat transfer printing, he had to look for a printer with higher cost-effectiveness. He saw our Desktop A3 DTG Printer printing video on the website and consulted about the relevant costs, believing that DTG printer would cost less. He has received the printer and is looking forward to continuing his business by the DTG printer.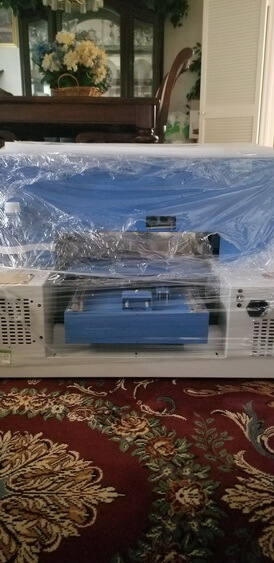 If you also interested in DTG printer, please feel free to contact us at any time.