2019 United States Low Cost DTG Printer – 0704A
DTG printer review photos from USA customer.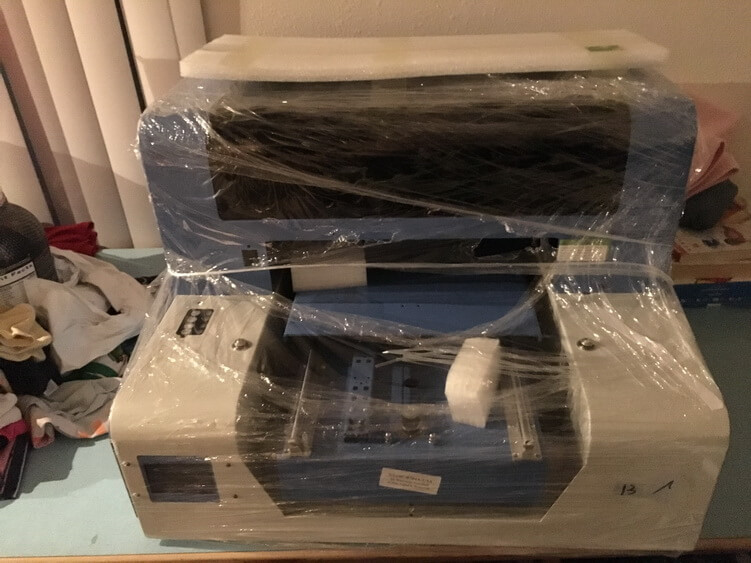 | | |
| --- | --- |
| Country/Area: | United States |
| Type: | Desktop DTG Printer |
| Model: | NX3220DTG A3 Small DTG Printer |
| Purchasing Date: | 2019 |
These photos are from a USA customer who purchased our A3 DTG printer in 2019.
Since our printer is relatively stable and basically meets his business needs, in order to expand his business scope, he decided to purchase our A3 DTG printer to customize more products for his customers. He is pleased to receive the printer and hopes to purchase more printers in the near future.
Welcome to contact us directly for purchasing.