A3 UV Printer
Most Cost-Effective Desktop UV Printing Machine
We are the manufacturer of A3 UV Printer in this market for 15 years and more. We have full experience of UV printer producing. We have own engineer and technician team and production workers.
The A3 size UV Printer support to print on almost all kind of material surface, like printing cell phone case, wood, plastic, golf ball, metal, leather, pen, USB flash drive and so on.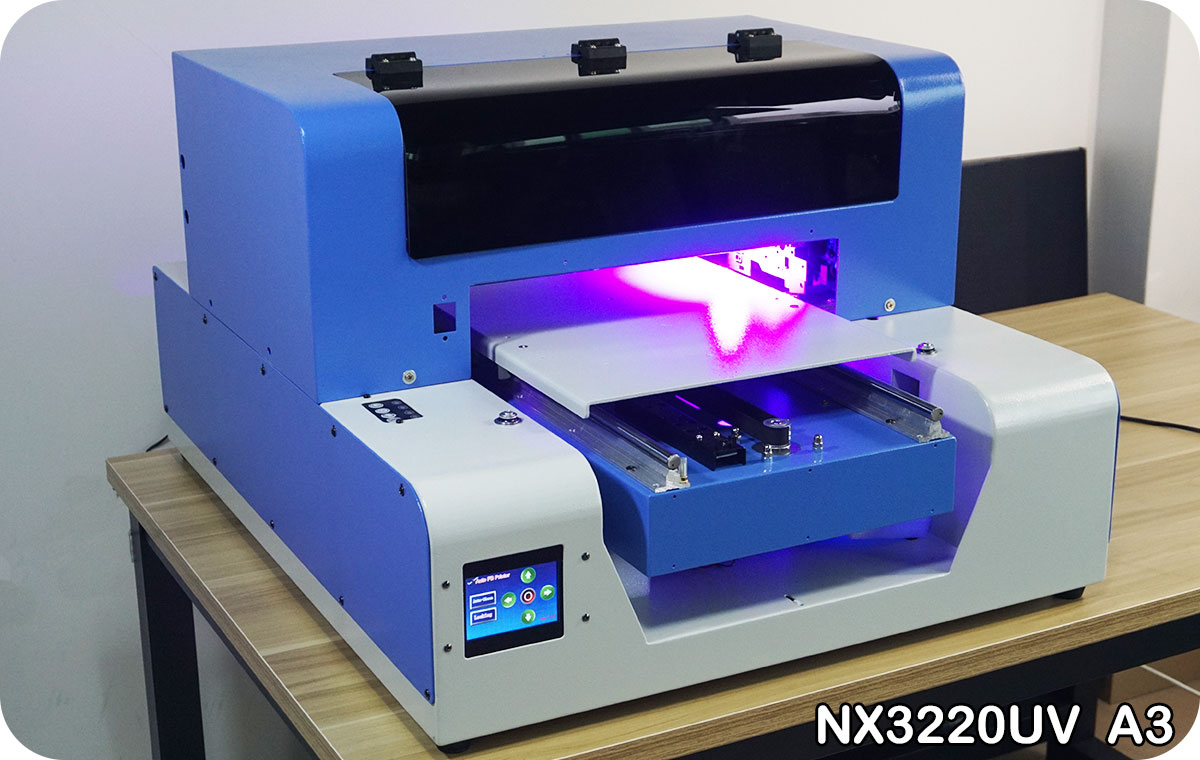 Neixo is the best A3 UV Printer brand. We provide all feature like triple cooling systems, and the white ink system, also the automatically print head self cleaning systems.
The Reasonable price and the feature we provide to you.
Please contact us and tell the country so we can calculate express shipping costs for you
NEIXO A3 UV Printer
VIDEO
We are going to show you this video which include the full function of our A3 UV Printing Machine like the sample printing process, operation.
All video in our website are made by us, so you will see the printer working and printing demo, it will be the same working you will have our A3 UV flatbed printer after you purchase it.
Also we will have step-by-step detail tutorials about our series UV printer
NEIXO A3 UV Printer Effect
What Effect You Can Do by Our Desktop UV Printer
The basic effect is full-color printing, and you will of course get White ink as background or white ink image only printing effect by our A3 UV Printer, you will also be able to make embossed raised 3D effect and the Varnish effect.
Full Color & Hollow Out
Your full-color image, photo, artwork, logo and anything you would like to print on, our printer can do it with one print process
Varnish Effect
You may know the industrial version UV flatbed printer can support varnish printing, actually, our A3 UV desktop version printer can make it too.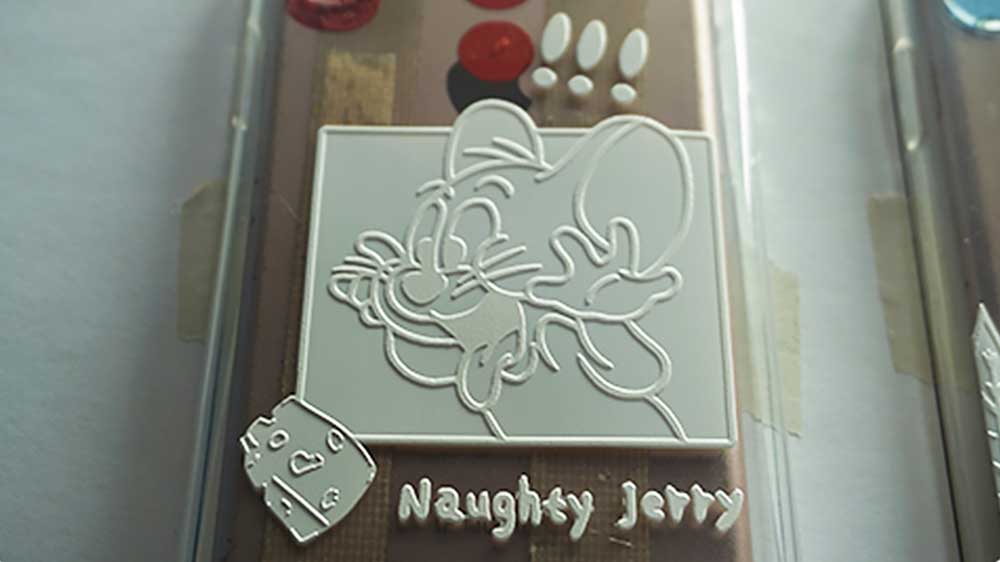 White & Embossed Effect
All of our UV series flatbed printers can do the embossed effect so of course, our A3 UV printer can support this effect printing.
NEIXO A3 UV Printer Application
See the Ream Sample by Neixo Printer
We have been printing sample always. All the sample we show below are really printed by our NEIXO series UV flatbed printer, and the effect you can see will be what you are able to get after buying our A3 UV flatbed printer.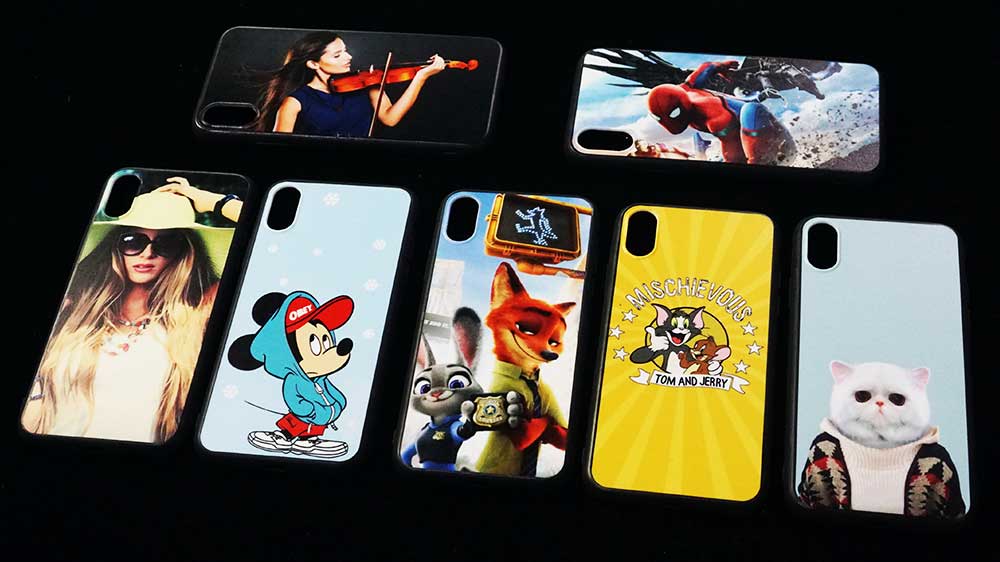 For cell phone case printer is the most popular application of our A3 UV Printer. You can have a lot of printing effect of our  Phone Case Printer.
See Video: Phone Case Printer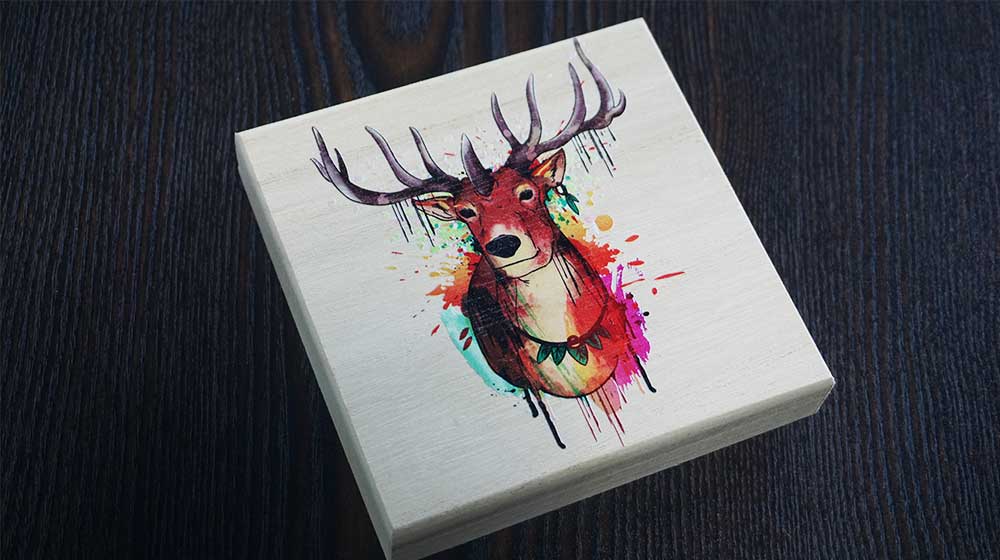 If wood picture or wood sign, promotion item custom printing is your business, our A3 UV Wood Printer will be the best choice for you.
See Video: Wood Printer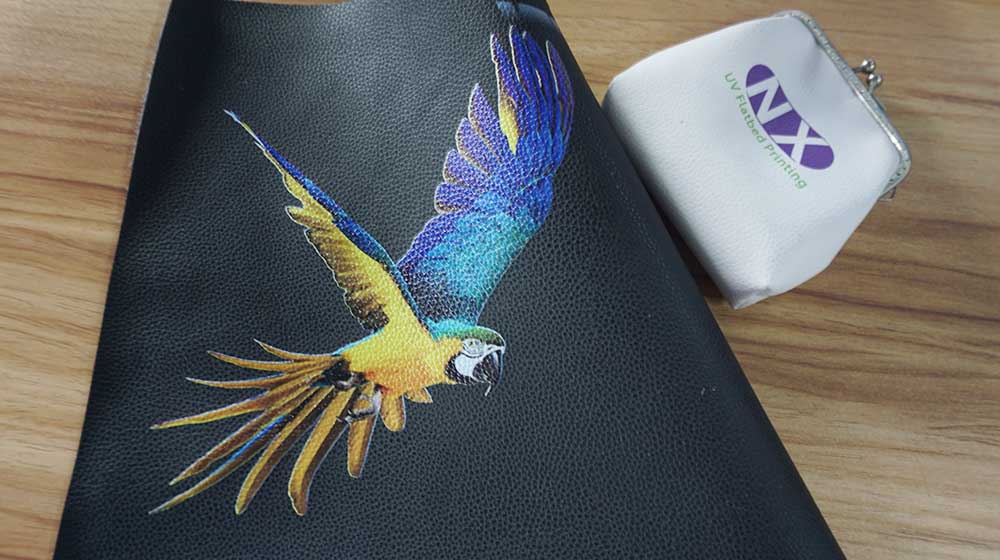 There are a lot of requests of our customer is for the PU leather printing job, by our A3 UV Printer it will be an easy job.
See Video: Leather Printing Machine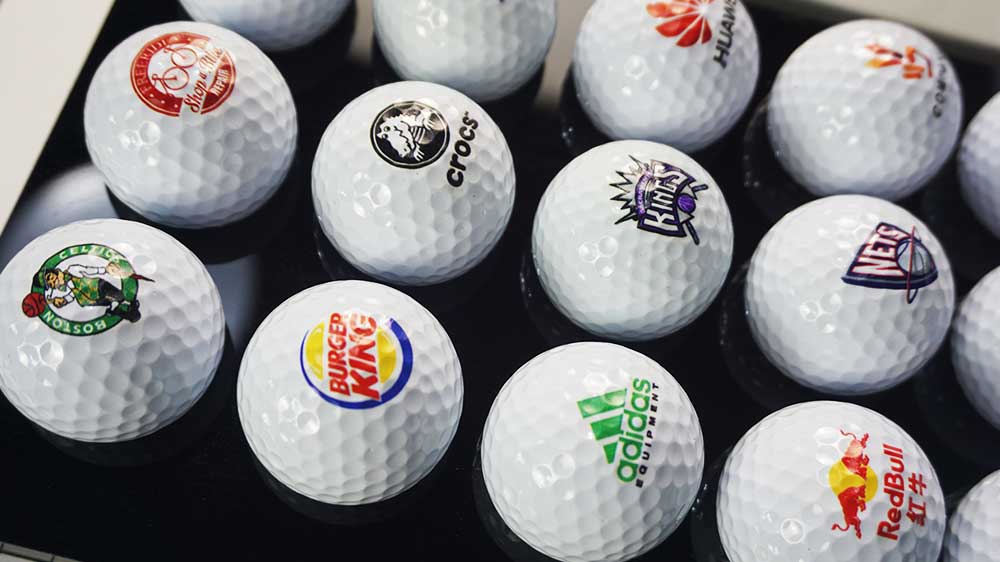 A very well-known usage of our A3 UV Printer is to be the Golf Ball Printer of golf ball printing business. It can be instead of the pad or skill printing. 
See Video : Golf Ball Printer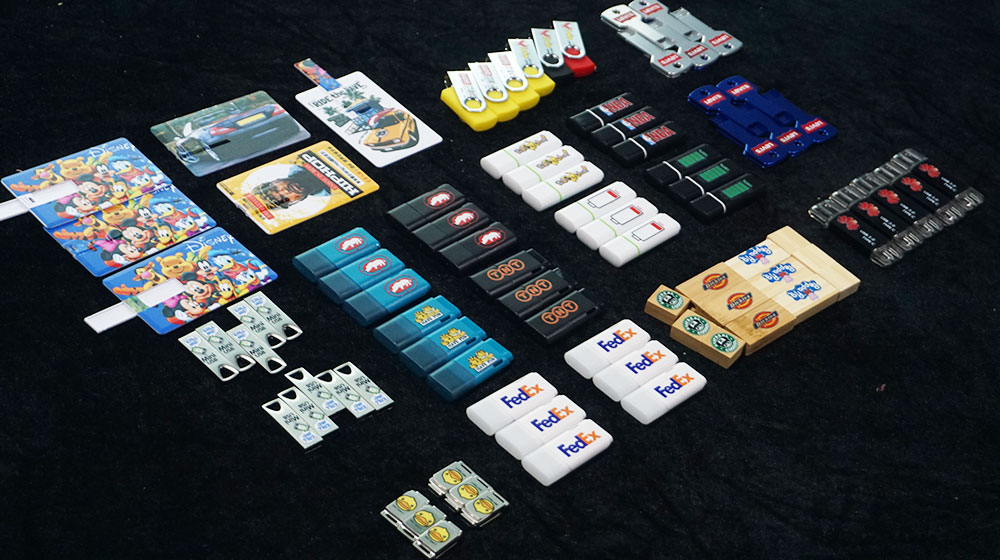 Custom USB flash pen drive in small quantity with different Logos, contents, even company detail by our A3 UV Printer.
See Video: USB Flash Card Printer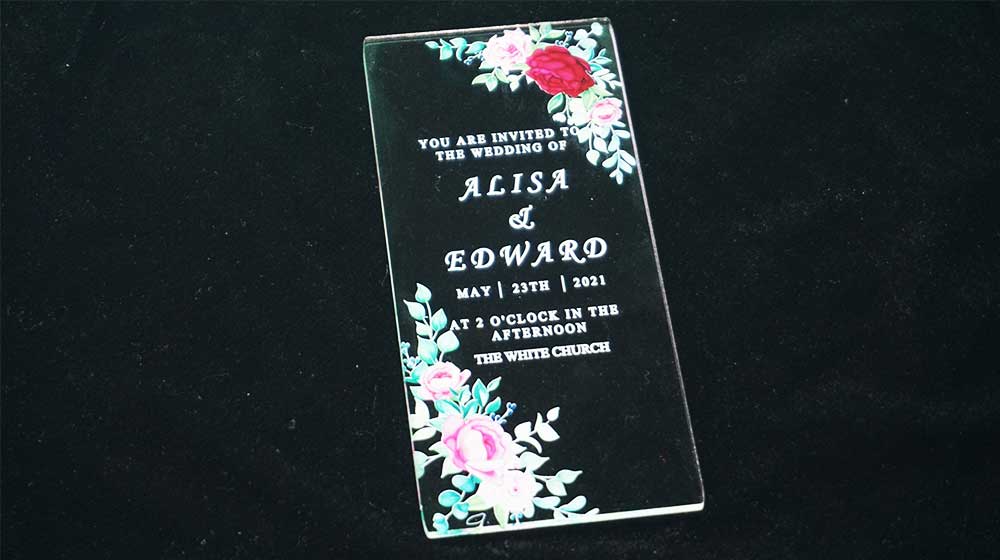 Acrylic Invitation Printing
Wedding invitation by acrylic material printing, you can find that our A3 UV flatbed printer is very suitable. To print any image with any quantity. 
See Video: Acrylic Invitation Printer
NEIXO A3 UV Printer supports a lot of material printing, like plastic surface printing, wood plate printing, aluminum sheet printing, PU leather printing, acrylic printing etc.
For purposes like phone case printing, wood sign, aluminum nameplate, acrylic plate printing.
NEIXO A3 UV Printer Specification
Data of our A3 UV Printer
| | |
| --- | --- |
| Print Head: | Epson Print Head L1800 |
| Print Size: | 280*450mm |
| Print Height: | 0-75mm |
| Ink Supply System: | Damper CISS |
| System Require: | WIN7 / WIN10 |
| Height Adjustment: | Electronic automatically |
| Working Environment: | 25-30C, 50%, Dust free |
| | |
| --- | --- |
| Type: | Desktop A3 UV Printer |
| Color Channel: | CMYK+2W |
| Support Print Process: | White Ink Decrease |
| Support Ink: | UV Led Ink |
| Interface: | USB Cable |
| Print Software: | RIP software |
| Power: | AC 110/220V, 50Hz/60Hz |
A3 UV Printer Varnish Printing
All Effect Supported White + Varnish
Why we said our A3 UV Printer is the most cost-effective model, as it has a suitable printing size, and the full feature like auto head cleaning system, now not only the white ink and embossed effect you can make but also you can use our A3 UV printer to do the varnish printing effect.
This is the video we make varnish printing as the sample demo printing. Actually, the A3 UV Printer model will do the same exact job.
Follow our step-by-step tutorials it will be easy to make it happened
NEIXO A3 UV Printer Ink Mixing System
New Technology for Desktop UV Printer
White ink printing for UV printing technology is the top advantage compared to the old Eco-solvent ink printing, but white ink needs a larger pellet, it will settle down easily in the ink bottle. We have a white ink mixing system to let the ink in the ink bottle stirring.
12 hours Head Self-Cleaning
NEIXO A3 UV Printer comes with a wonderful feature for you, we can make the print head works with auto cleaning every 12 hours 
To avoid the white ink drying and clogging the UV print head and nozzle, and keep the printer head in good condition, we have a system that can auto process the cleaning process. 
You will not need to worry about the head clogging issue with our A3 UV Printer.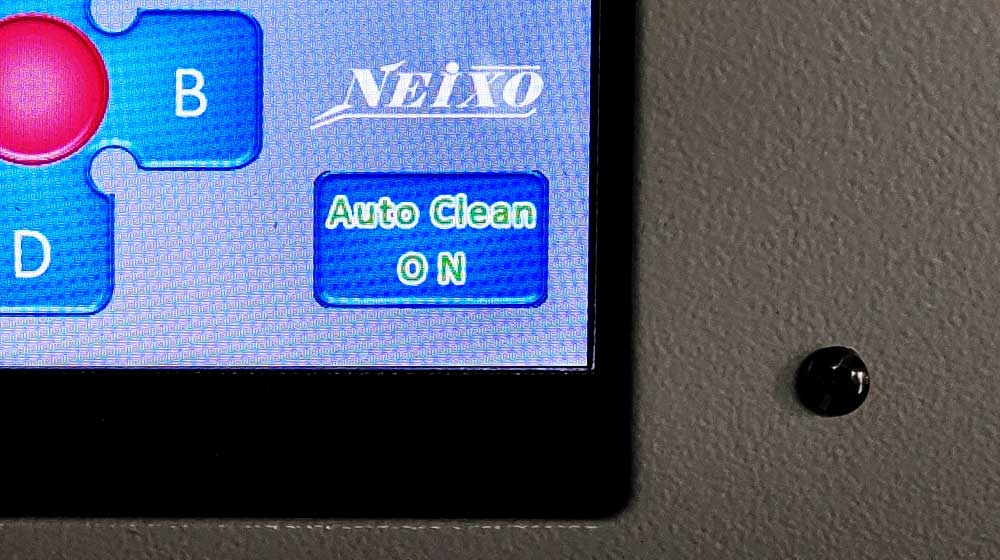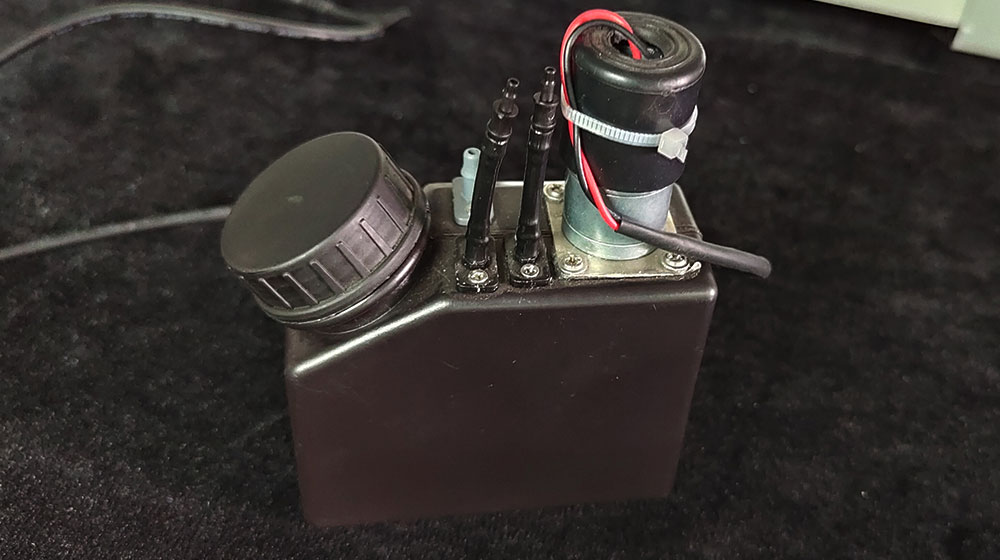 White Ink Stirring System
For white ink flow well all the time, we have to let the white ink stir always. 
NEIXO A3 UV Printer adds the white ink stirring system which can automatically do the white ink stirring job at the regular time. So any time you use the printer for printing process, our printer will let the white ink ready for you.
With the above white ink system, NEIXO A3 UV Printer can easily complete the white ink printing job with the best flowing, stirring, and cleaning features to avoid white ink clogging the print head. The said systems are a kind of assurance on our printer when you use our printer in production, it can make sure the print head in health for the long term printing job.
NEIXO has 15 years+ of experience in A3 UV Printer design and production, with our own engineer team, we provide the best quality solution on our UV flatbed printer even ti is the Desktop UV Printer.
Get What You Want To Know !
Any inquiry, any question, click to get answer!
You can control our A3 UV Printer by the Touch Screen Control Panel which you can see all the button easy and convenient, also the status of the auto head cleaning function.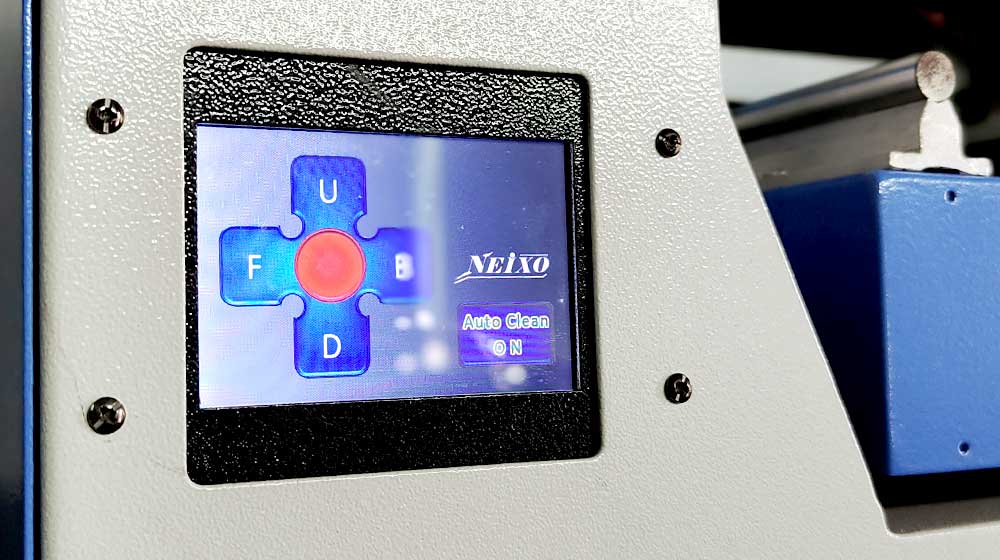 NEIXO A3 UV Printer Cooling Feature
For Stable and Health Running Process
The cooling System is an important part of the A3 UV Printer. It can make sure the UV printer can be in healthy condition during production in the different working environments. NEIXO Printer includes Triple Cooling System.
Water Circulation Cooling System
NEIXO A3 UV Printer has a water circulation cooling system for the UV LED cooling down during the printing process.
UV LED temperature is high when printing, if we do not have a suitable cooling system, the UV LED will be overheat in a few minutes, it will launch the over heat protection system to make the LED light off work.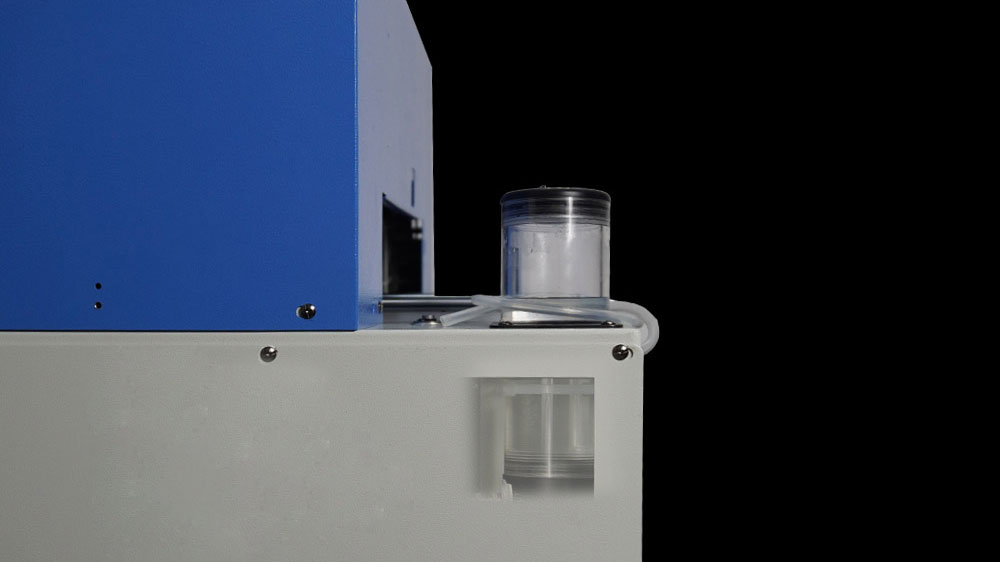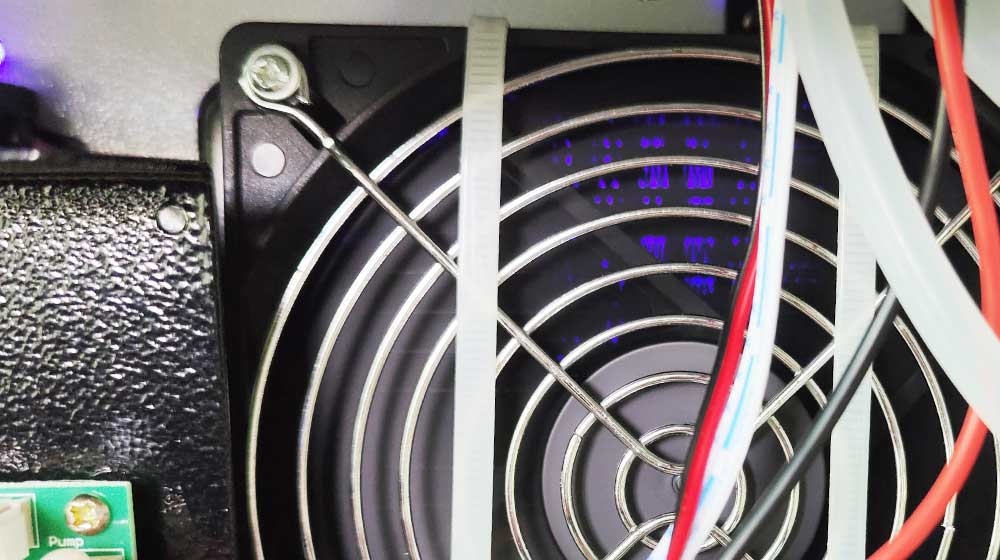 The Radiator Cooling System is the supports the water circulation of our A3 UV Printer.
When the hot water flows through the radiator, the heat sink will cool down the water, by doing this job the water will be cooling much faster during the whole circulation.
Many of other brand  do not have this part, but we include for you.
One of the advantages of NEIXO A3 UV Printer cooling system is that we add the air cooling system to the inner printer, for the motherboard, UV power cooling, let the parts keep in a stable working environment.
 This is a kind of insurance to make sure the printing machine can be running in the normal situation for a long time.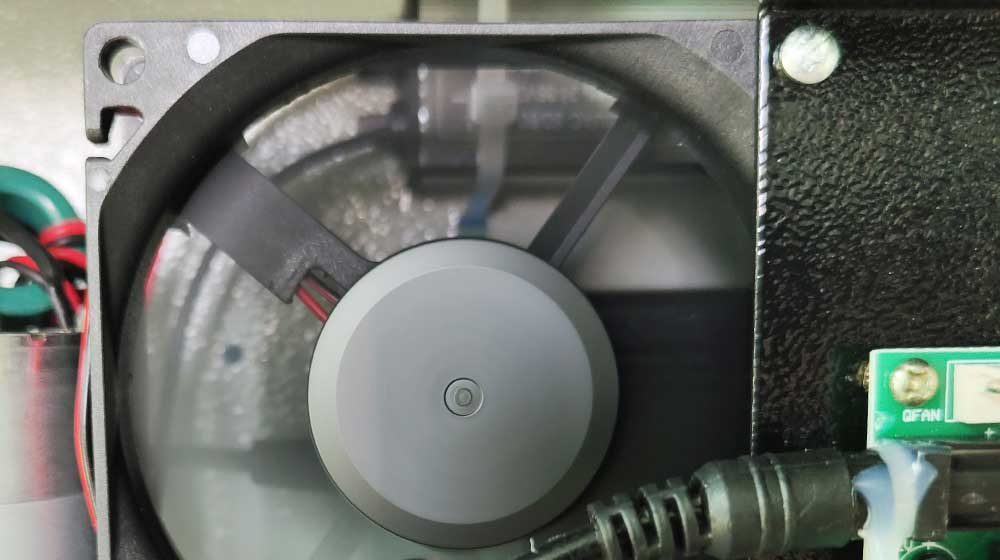 Above 3 kinds of cooling systems are provided to all NEIXO UV flatbed printers, even the small size desktop version UV printer, as we know that stable working is always what you concern about.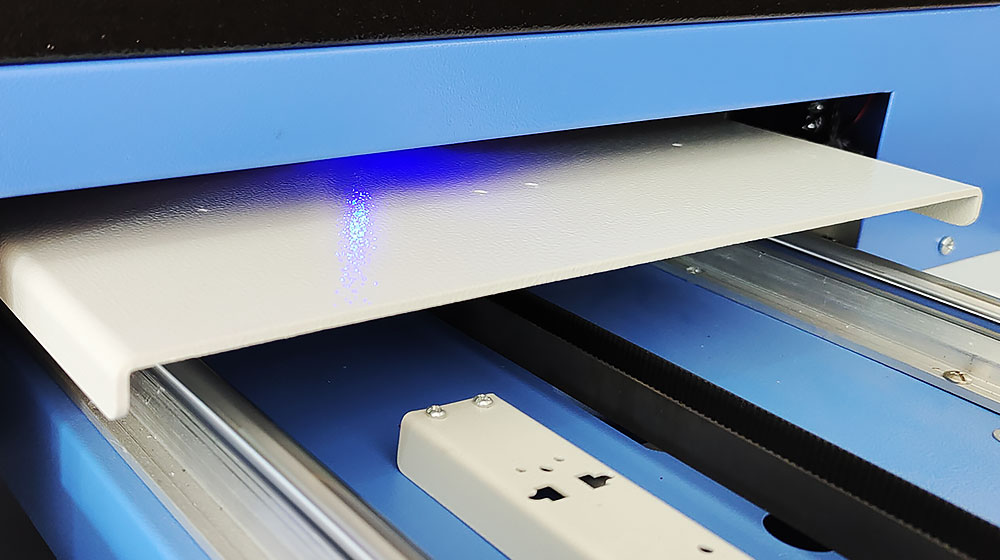 Tray Height Automatically
You can see that our A3 UV Printer can support the auto height adjusting when you put the items higher than the height limited bar.  The tray will be lower down when the item is closing to the limit bar.
More A3 UV Printer Details
Series of Parts for Quality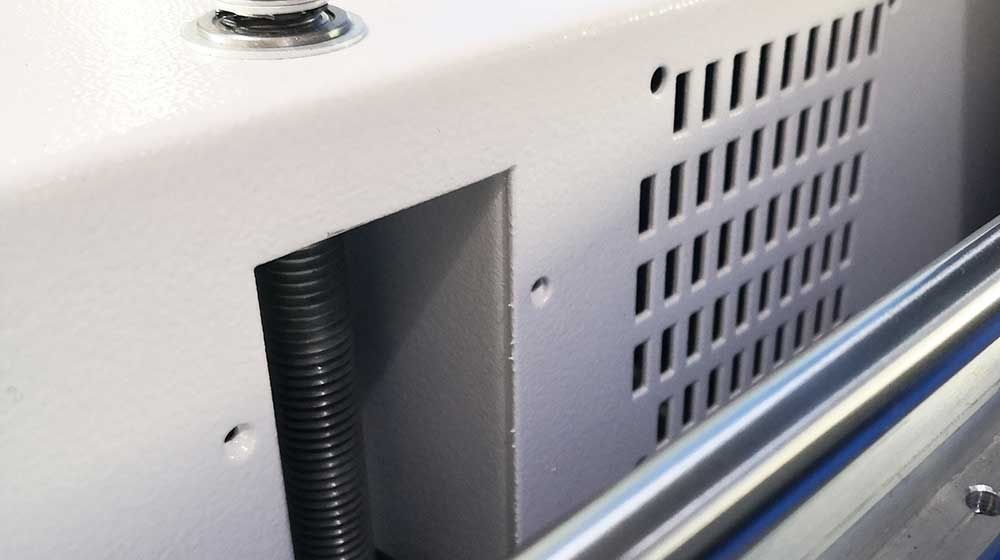 To let the tray height adjust in very stable conditions, we have the 4 axis lifting parts to ensure production is normal.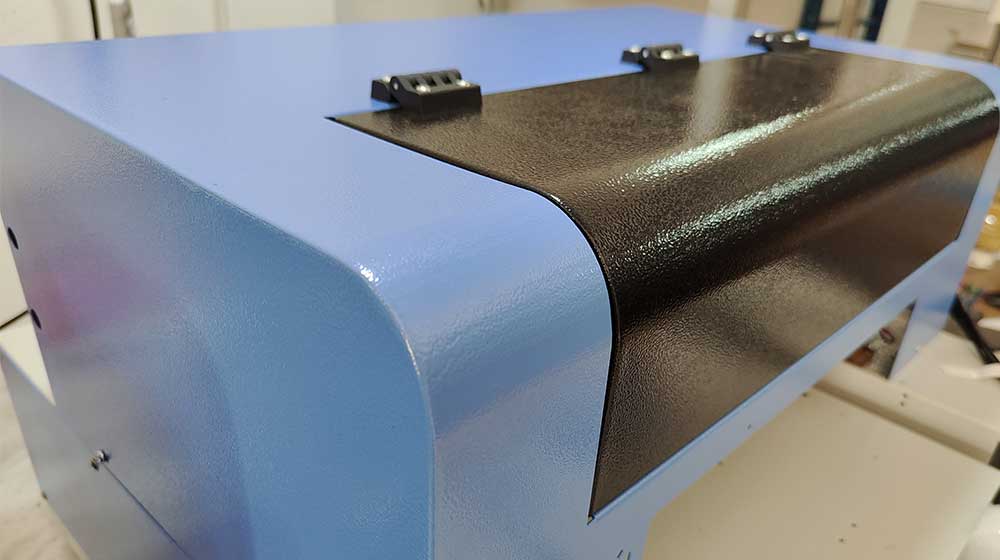 Protect the printer during delivery and during daily use, we use the full metal cover and support to our printer.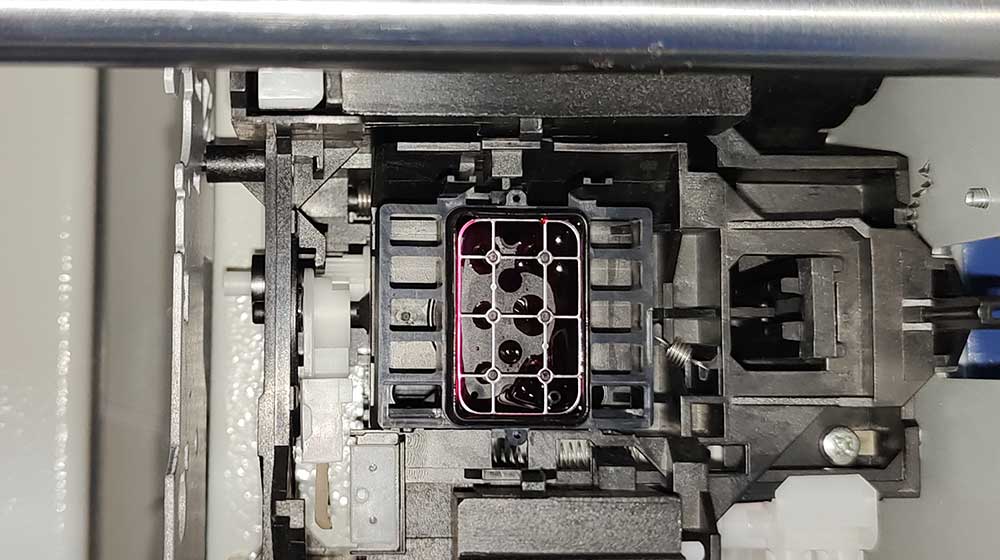 Using Epson capping station, to keep the print head in good condition, and let ink flow smoothly.
Other Size and Series UV Printers
Have the Correct and Suitable Printer for You
We provide a series UV flatbed printer for you, small size A4 and A3 model  have very low price for printing business start-up. Industry series flatbed printer can work for fast and high quality printing in mass production. 
All the models are for your selection,you may want to know what are the difference amount all our UV printer model, just please tell us what kind of business you are going to print, we will get the suitable one for your request. 
See Our Printer in Customer's Hand
Customer Photos Of Our Printers
There have been thousands of customers over the world using our A3 UV Printer for more than 10 years, below are some photos of the printer they received and it will be a similar sight that you will receive after buying our printer.
We have a code for each printer we sent out, and we have many flatbed printer testing video which all are made before the printer delivery out from our warehouse.
You may also want to know about our factory workshop, our a3 UV printer packing, delivery, and after sale service, we have them in this link for your reference. Please kindly click here to know more for A3 UV printer.
NEIXO A3 UV Printer is the Flatbed digital printer, and for desktop version A3 VU Printer we make modifications from desktop Epson printer to be flatbed printer. For industry UV Printer we design the products by ourselves. 
As a leading manufacturer of UV Printer industry, we have been working for more than 15 years. One of the easiest manufacturers of flatbed printer manufacturing. Start from a small workshop to be a 3000+ square meter factory.
A3 UV Printer: The Ultramate FAQ Guide
This Guide will let you know what normal question about the A3 UV Printer. 
So, before you are going to purchase the Printer, please be sure to read this guide.
Let's Go.
1. What NEIXO A3 UV Printer Can Do for You 
As the most cost-effective A3 UV Printer, you can use our printer to make printing business like Phone Case Printing, wood printing, Golf Ball printing, acrylic printing, aluminum printing, pen printing, USB flash pen drive printing, almost all kind of alt surface you can use our UV Printer to do the printing.
Like Logo printing, photo printing, promotion items, metal nameplate, even you can print puzzles for the local store. For companies that print QR codes, for different images and small quantity item printing requests, no need for template making you can use our UV Printer to do the printing job even it is only 1 piece.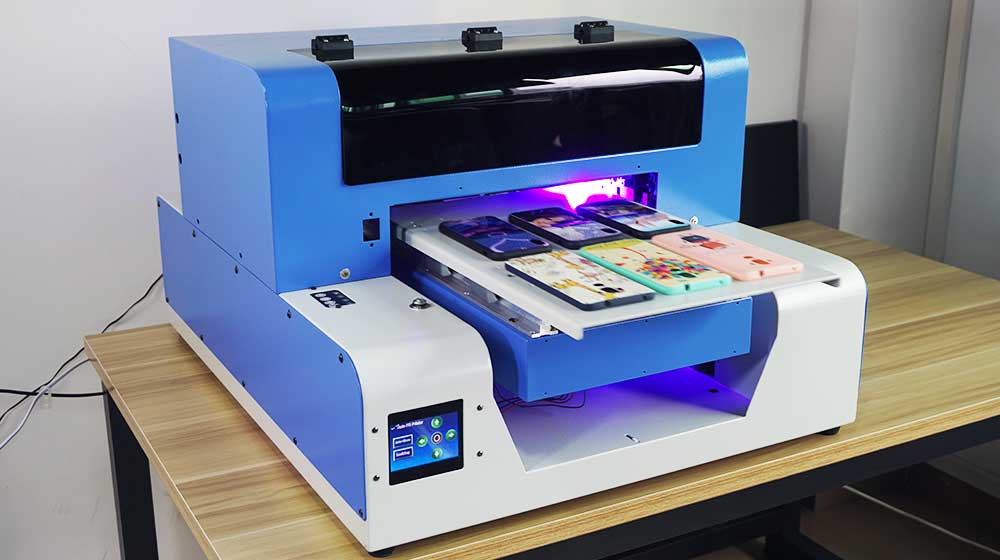 2. Could A3 UV Printer be Start-up Businesses
The A3 UV Printer is a wonderful printing machine for start-up business of printing job. As NEIXO model with a very low price but with almost full function of a normal UV flatbed printer. You can even have a small store of the customization business like printing small quantity promotion items as the Desktop UV Printer size and dimension is not large.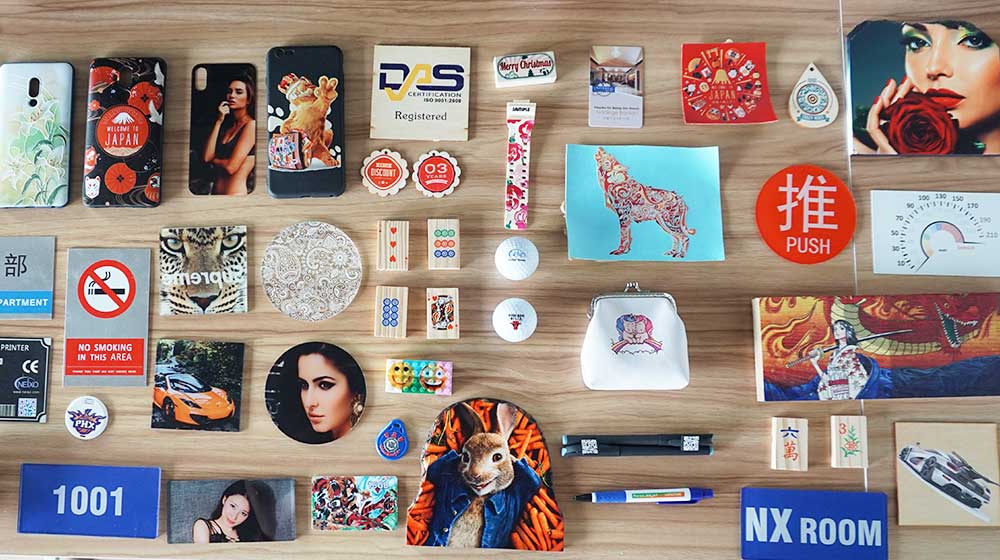 3. A3 UV Printer for All-purpose
You will definitely find that the A3 UV Printer can do many different purposes, as when at already mentioned above. But there is only a small part we showed, actually, you will do more than what we mentioned, even more than what you can imagine.
Like phone case, wood sign, aluminum sheet and nameplate, disc, poker chips, plastic card, USB flash sticks.
It is an ideal Printer for small businesses and startup businesses with a low and cheap prices you can not imagine but also a good feature you can not imagine too. Can print the images and photos, Logos, text on every thing you would like to print on.
4. What material A3 UV Printer Can print On
It is a good question as it is almost all kinds of material NEIXO UV Printer can do the print on like
plastic printing,
wood printing,
stainless steel printing,
metal printing,
aluminum printing,
leather printing,
glass printing,
acrylic printing,
hard paper printing,
ABS printing,
PVC printing, etc.
5. Various Effect by A3 UV Printer
You can easily print anything like photos, Logos, artworks, pictures, images, designs,  it can print white ink only, full color, or even the Embossed 3D effect on the surface. Our A3 UV Printer can get you the effect you would like to have, do not need any special setting, we will have tutorials about 3D embossed effect printing. 
6. How do A3 UV printer support the varnish?
The normal 6 channel UV printer can support CMYKWW channel, and our A3 UV printer can use the software setting to let the channel change to be CMYK W V, so we can use one channel V for varnish color printing the varnish, just the W ink channel will not strong like 2 white ink channel.
7. If the A3 UV Printer can do AB film printing?
Yes of course as our printer now support the clear varnish printing, the varnish is possible to do the AB film printing process
8. Who will need the A3 size UV printer?
I think the A3 size UV printer is for the start up or home business. Because the printer price is not high, and print quality is acceptable, compare to A4 size, it is larger so can print more or large items.
Now, Talk to Us for A3 UV Printer
Click Button to ask all the question of the printer you would like to know about, even any UV printer technology.