UV Leather Printing Machine - Best Digital Photo Printing on Leather Solution
Leather is a material widely used in daily necessities such as handbags, shoes, wallets, clothes, laptop bags, furniture, and more. And there are several different printing methods used on leather, such as laser printing, pressure printing, UV printing, etc. The best solution is the UV digital printing on leather with leather printing machine.
NEIXO is a reputable Leather Printing Machine manufacturer with over 17 years of experience in the market. We specialize in digital printing on leather and faux leather, offering the ability to create personalized designs. 
How to Print on Leather by UV Digital Leahter Printing Machine
The print process for digital printing on the leather process is very easy with the UV leather printing machine. There will be only a few steps to complete the process and get the finished leather sheet for your purpose, you can even print the leather and faux leather at home. Now let's see below steps and video for your reference. 
Prepare the lather sheet you are going to print on, surface shall be clear and flat, free from any dust. With UV printing, mostly we do not need to do pretreatment coating.
Prepare the desired design or artwork and photo which you would want to print on the leather by the UV digital leather printing machine according to the size of the leather
Fix the leather or faux leather sheet onto the UV leather printer tray, the location shall be correct as preparation
Directly process the UV printing job from the PC to drive the leather printing machine moving
UV LED ink will be cured directly and immediately after printing finish, the photo printing on leather process is finished.
The Effects of Digtal Printing on Leather
UV Leather printing machine can provide several printing effect, formal color photo printing on leahter directly, white image, we can even use UV DTF process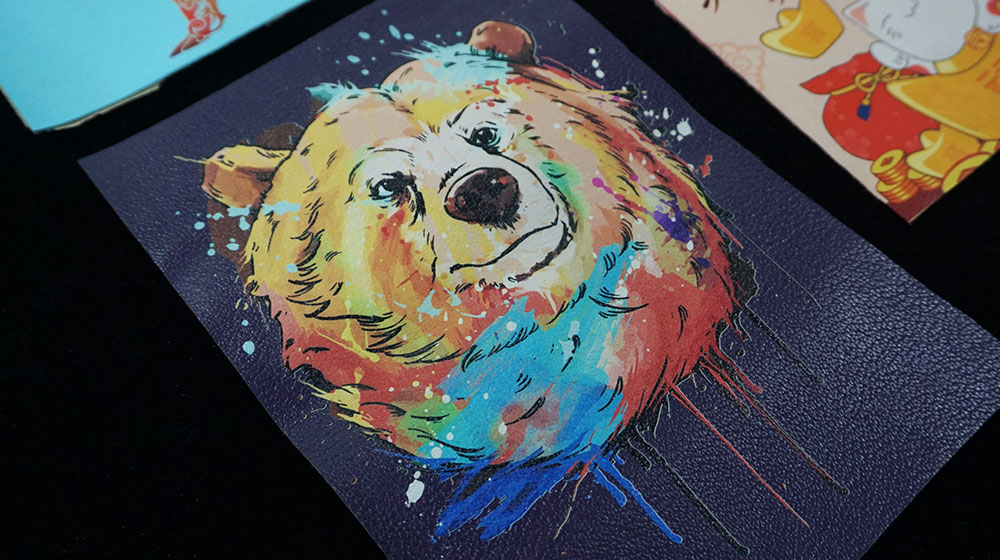 Full Color Ink – Digital full color photo and image printed on faux leahter directly
White Ink Only – Print white ink only on any color surface leather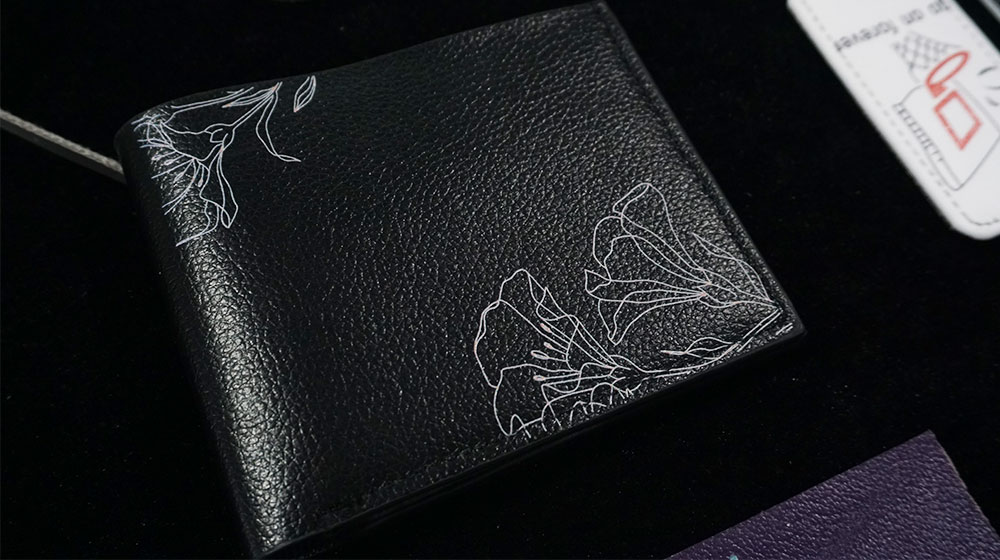 3D Embossed – You will see after printed, the hollow image can get embossed effect
Application of the UV Leather Printing Machine
We have been printing samples for customers always as we are the 15 years PU faux leather printing machine manufacturer, what you can see n our website all the sample photos are showing real printed samples by our flatbed printer.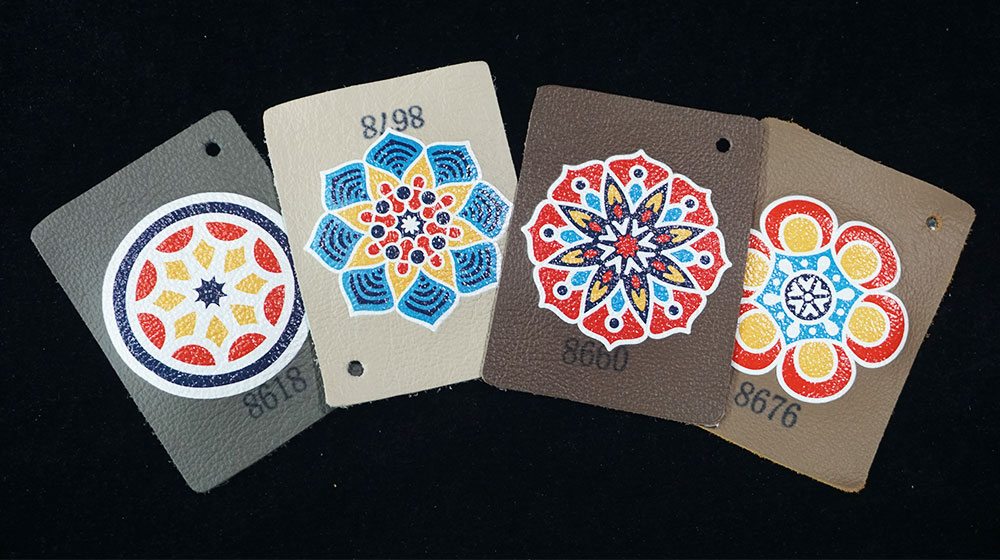 No matter for real leather, faux or PU leather sheet, our small format leather printing machine can directly print on surface.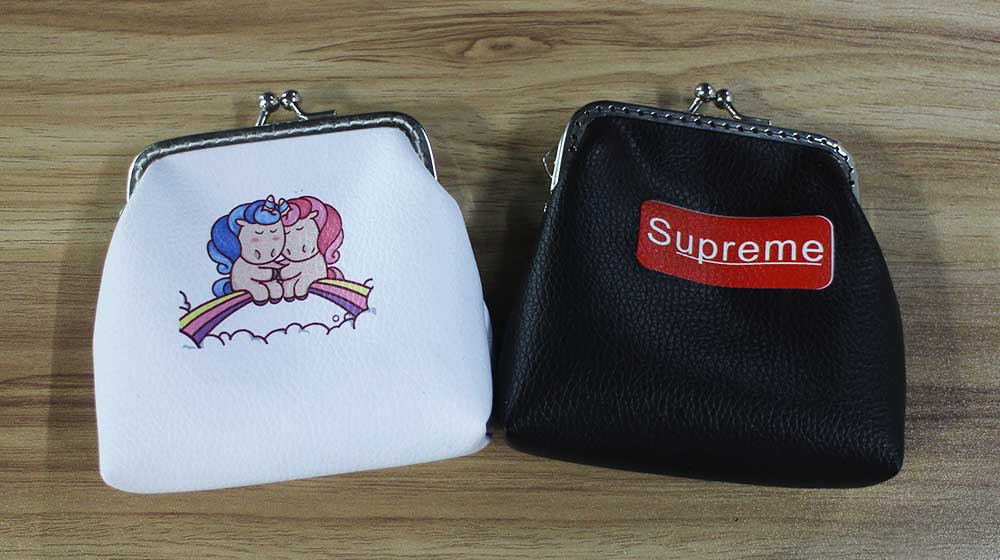 Digital Leather Bag Printing
Small leather bag custom printing by leather printing machine will be no longer an issue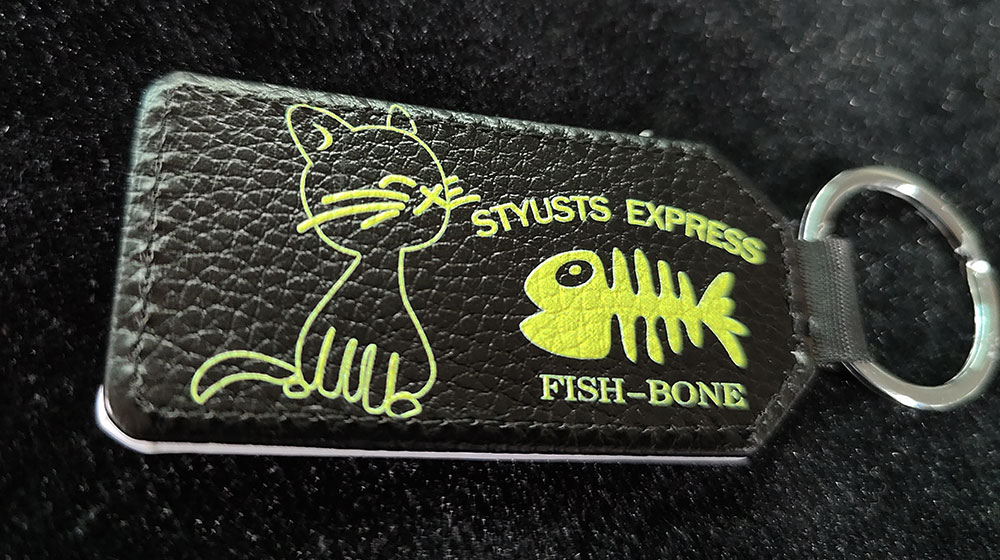 Leather keychain digital UV printing finished in mass production by our leather UV printer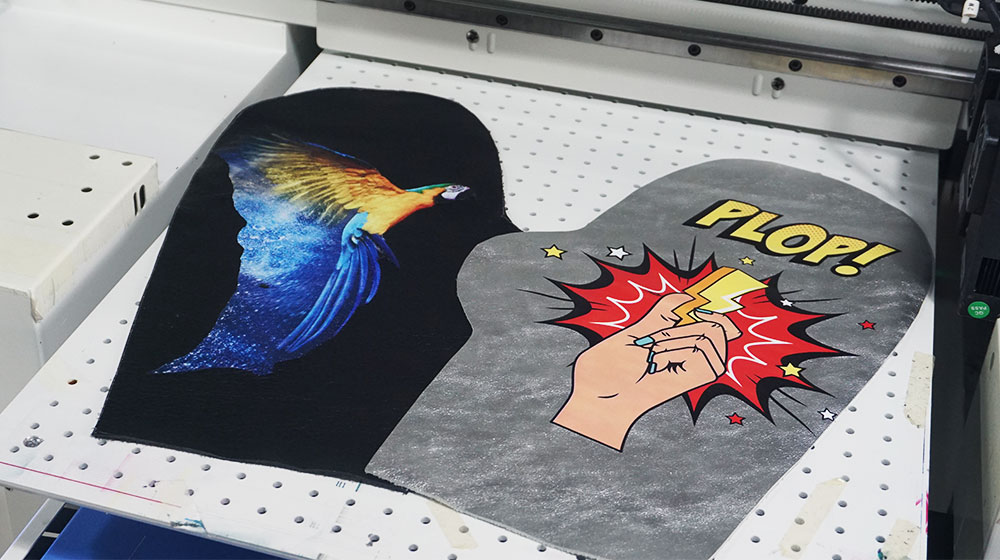 Digital Leather Wallets Printing​
Leather wallet have been popular in the world, printing any text or logo on the leather is good business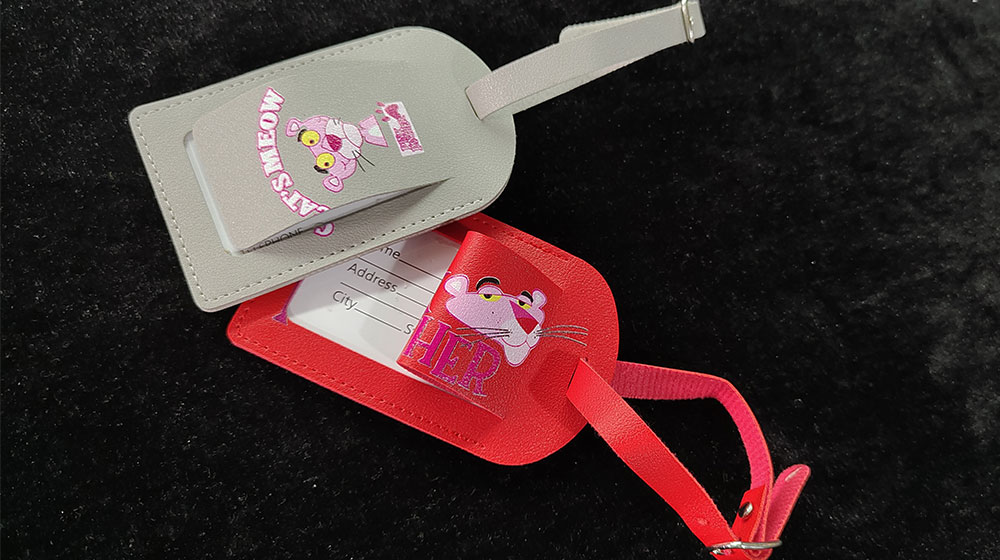 Custom Design Leather Tags​
Leather Tag custom printin any artwork and image, even photos on surface by digital UV printig process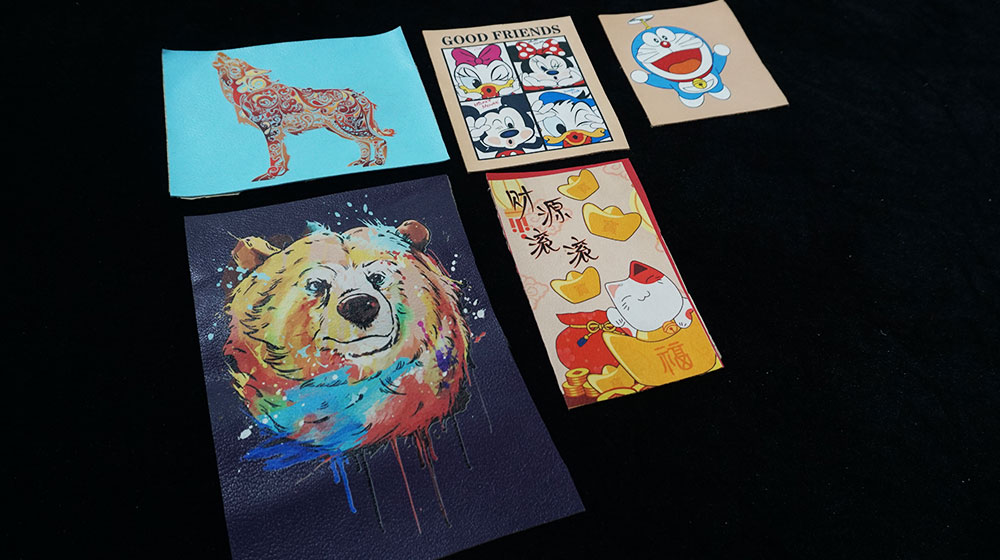 The most popular printing reqeust is the leather sheet printing before it making to the finished product
Choosing Right UV Leather Printing Mchine
Depending on what you need, you can find we have a series of digital UV leather printing machines according to your request. Not only for size but also for small business printing, you can choose as per printing feature, leather printing speed, and vacuum platform support. You will be able to choose one for your business
Leather Printing Machine Beneficate​
Why NEIXO flatbed printer is the best choice for you? What our leather printing machine advantage to make your leather printing business better and easier. Below we will let you know the answer.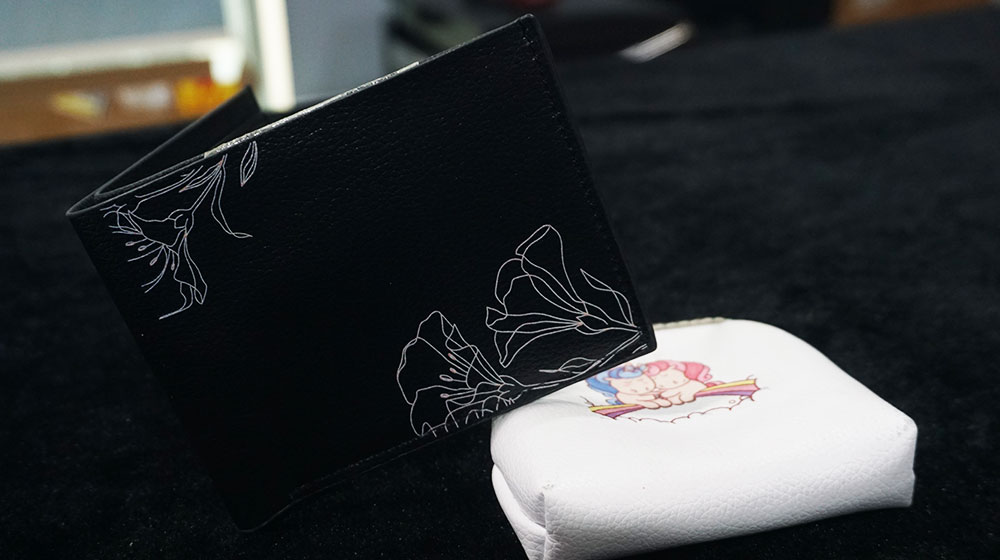 High Quality Printing Effect​
If you are purchase the Industry class version of our leather printing machine, it can get very high quality printing effect. With the leather printing machine, you will be able to get color leather printed, like blue, black, yellow, red leather, etc.
You can complete almost all color leather print jobs.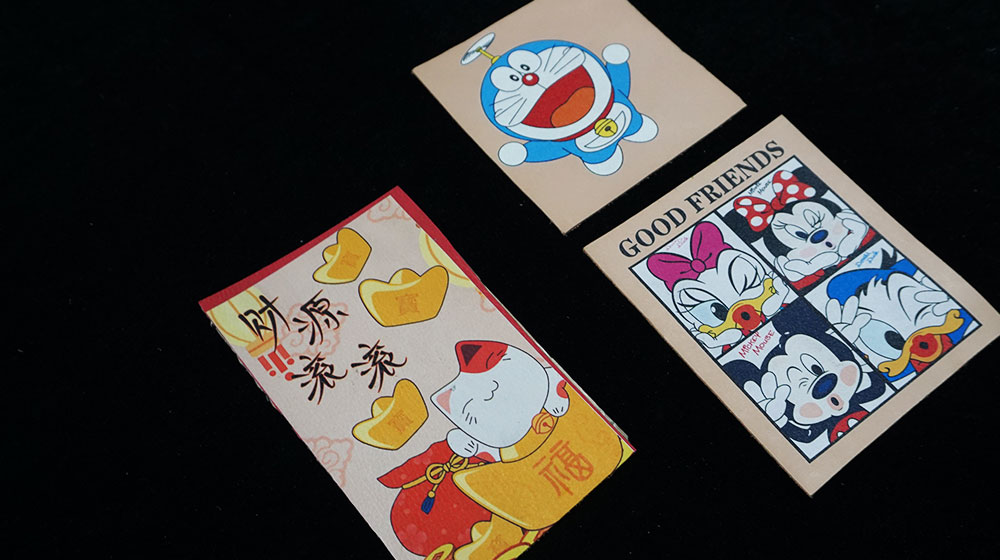 Digital Printing Any Photo on Leather​
Because our small size UV flatbed printer is a kind of digital printing machine, we can print images directly from the PC image and picture. It is easy to do any image printing.
You will be able to make any shape and color image digital printing on leather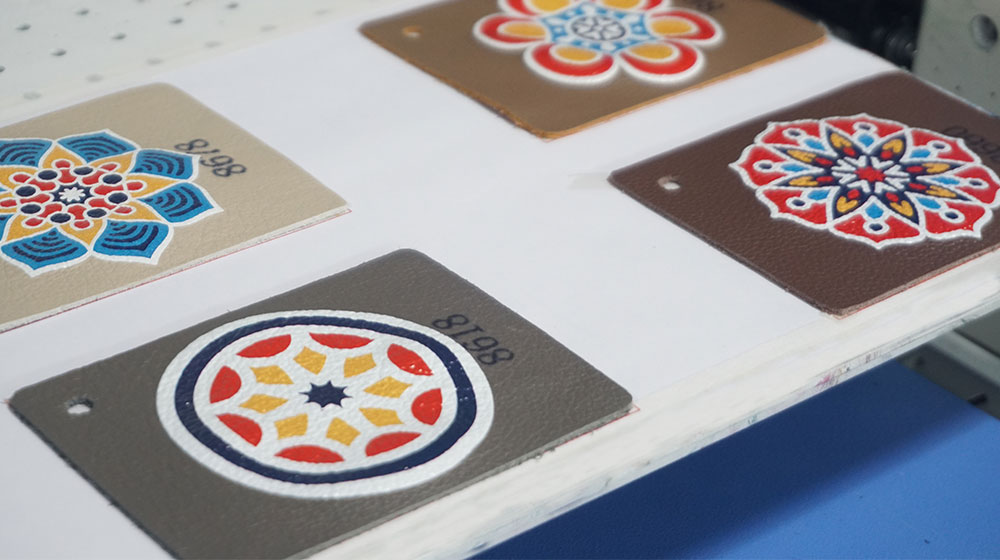 No Any MOQ Request on Production
Do you want to print on leather items without any minimum quantity request? With the leather printing machine, we can do this job easily. 
You can get any quantity order from you customer.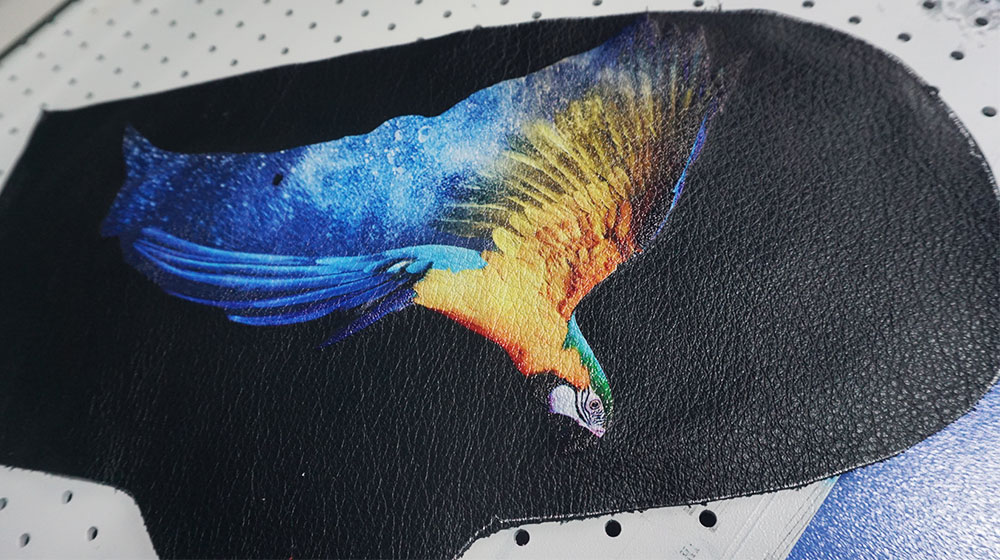 Various Shape Real Leather Faux PU​
You can print any shape like heart shape leather, rectangle shape leather, square shape leather piece, keychains, tags, etc.
Al long as a flat surface, our leather printing machine will be able to print on.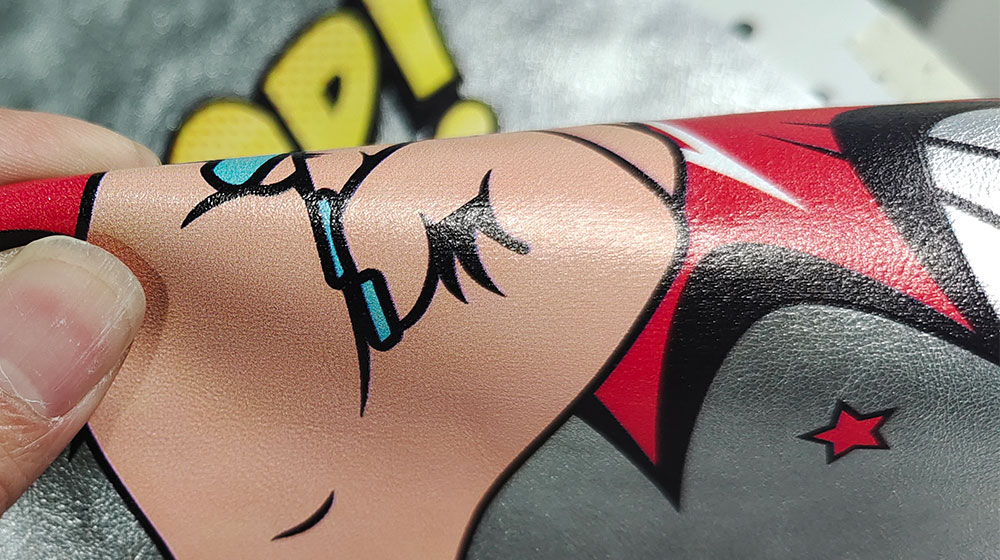 Soft Leather Printing Support​
The UV ink for the leather printing will be the soft UV led ink which will allow the leather to bend and fold easily and the ink will not off. 
See detail when we bend the leather printed sample 
Your Reliable Leather Printing Machine Manufacturer​
NEIXO leather printing machine can do different printing effects on the various leather, PU, Faux material surfaces.  We are going to tell you what is the advantage of our flatbed printer as a digital leather printing machine, and trust that you will feel amazing with our flatbed printer.

Maintenance and Troubleshooting Of UV Leather Printing Machine
The reason you will not need to worry about the maintenance and troubleshooting is that you purchase the UV leather printing machine from an original UV printer manufacturer, Because the manufacturer is the producer of the UV printer, they know well the machine swhich are designed by their engineer and produced from their production line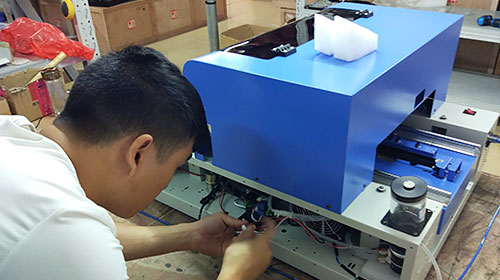 You are Interested in This Printer!
Talk to us directly to ask what you would like to know about right now! We will get back to you with price and function to offer you a suitable one, maybe you can get discount too!!