NEIXO Phone Case Printer Technology
Our Phone Case Printer Advantage
Low Cost Desktop Phone Case UV Printer with Full Function Detail
Phone Case Printer Head Clean System
We make an auto head cleaning system in our phone case printer even it is a desktop small size UV printer. As we know that is very important to customers like you who want to keep the printer in healthy condition.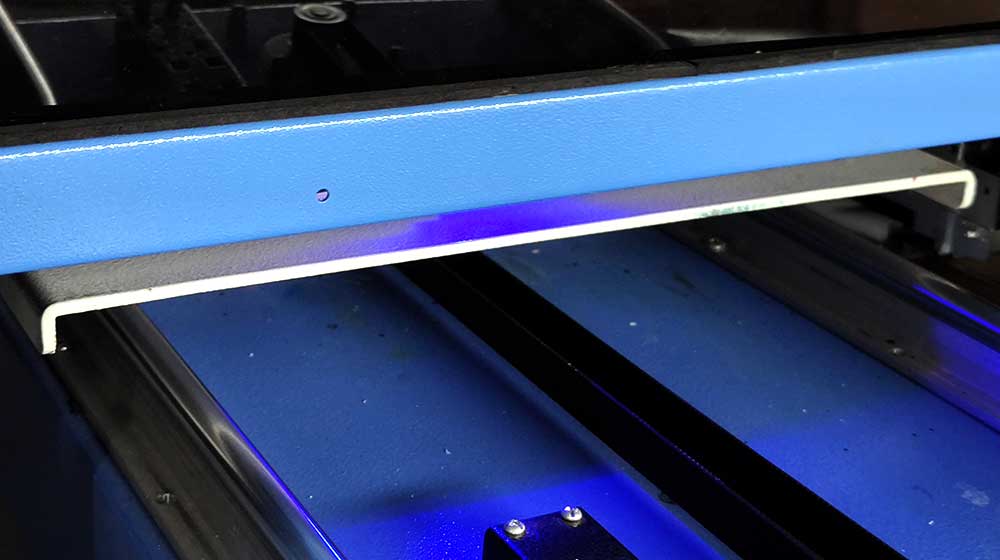 Phone Case Printer Auto Height Tray
There are different kinds of phone cases you will do printing as we know already.
We use the infrared sensor to detect the phone case height so it will lower down the tray to a suitable place when the phone case is higher than the height limited bar.
Phone Case Printer Water Cooling
NEIXO cooling system can let the UV LED cool down so it will be in good condition for long time production. 
Water cooling is the most stable cooling system compared to the wind cooling system. 
New Function Phone Case Printer for You !
You want to know more about the printing process of the tempered glass phone case printing, just click the below button now!
Usually, the printer crate will be sent by Couriers like DHL/FedEx/TNT, sea freight shipments are requested also sometimes, to the forwarder agent warehouse as the special request by you too. As the best small format phone case for small businesses, the shipping cost is also very important that we have to consider. 
NEIXO Printer Customer Review
Thousands of phone case printers have been sent out from our factory to the customers since 2012 when we start the foreign trade business. 
Our Customer Review in the video.
This is our customer who purchase our NEIXO dtg printer in year 2021, the latest customer who would be willing to recommend our flatbed printer to all of our customers. 
The honorable customer has purchased the second flatbed printer from us. 
NEIXO is ready all the time for your purchase of phone case printer.
More Than UV Phone Case Printer
More purpose by our Desktop UV Printer
As the small size UV flatbed printer, our UV phone case printer can do not only phone case printing but also multi-purpose. Like Wood sign, acrylic invitation, USB flash drive, Jigsaw Puzzle, Golf Ball, Leather Printing, etc 
More than that you imagine than the phone case printer, think of more possibilities to expand your businesses.
Make Inquiry Now!
You will have fast answer of your any question
WHY NEIXO PHONE CASE PRINTER?
Packing and Delivery NEIXO Phone Case Printer
Factory Stock Usually Can Send out Within 1 Working Day
We consider about the good protection on delivery of our mobile case photo printer and with many years international delivery experience.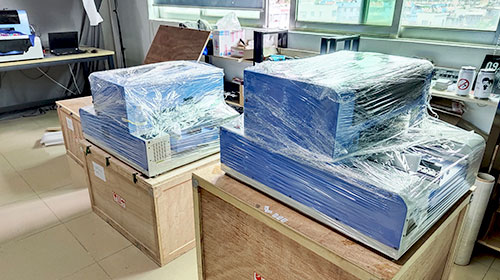 1.Delivery of Phone Case Printer
We put our phone case printer into a strong wooden crate for protecting our small format UV flatbed printer during delivery, it will provide the very good and strong protection during transport, there also have many buffers inside the crate around the printer, bottom, right and left side, as well as the top. 
The sticker for notice is also necessary. The crate can be sent by all kinds of delivery methods, like express company DHL/FedEx/TNT, even for by sea freight shipment, and for an agent to your agent warehouse in China. From our workshop warehouse to your location directly.
2. Before sending out - Final Testing of our Phone Case Printer
Our factory is serious about quality control, there have a series processes to make sure the printer can be run in normal before sending out to our customer, also we have many steps during any manufacturing process during production. 

We will have a final inspection before shipping out the mobile case photo printer. A video and some photos will be made as to the record, with our label of your order number on your printer, and adding the film around the printer to protect the printer. 


You can ask for photos of the final inspection of our printer, and mostly it will be the same to your hand when you receive the phone case printer.
Factory Service Team and Support
Manufacturer Engineer Service
A reason for buying a phone case printing machine from a manufacturer, also it is a very important reason, is about the after sales support. We have been providing flatbed phone case printers to thousands of customers over the world, getting feedback we made the step-by-step detailed video tutorials for our Phone Case Printer.
From our experience, after getting our printer and seeing all our step-by-step videos of tutorials, most of our customers can directly start the printing production, the setting of software like RIP as well. 
A4 Phone Case UV Printer support your business growth, because of the very convenient on operation and cheap price phone case printer for starting a business, you can easily accept the phone case printing order without any quantity request, even 1 piece you can start the production to make the money.
Neixo The Phone Case Printer Factory
Workers | Workshop | Exhibition
Phone Case Printer Factory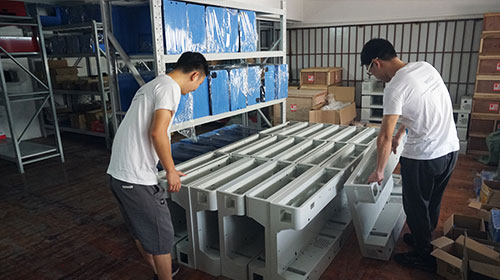 Sufficient of Material Stock
Phone Case Printer is a good machine for customizing all kinds of material phone case printing!