Phone Case Printer Malaysia - Best Small Size A4 UV flatbed printer with low price
This is the phone case Malaysia customer purchased in 2019. The honorable customer was taking about their business of the phone case printing ad they said they are planning to purchase phone case printer directly from China to Malaysia.
Phone Case Printer Review Photos of Malaysia Customer in early 2019
The printer will be sent out by FedEx/TNT/DHL normally or according to request by customer. When customer receive, they send us the photos of the phone case printer when they receive it, then we can see the printer was delivered in good way as we have been making good protection for our mobile case printing machine.
Below are the photos sent from our customer when they receive the printer.
They are happy with the printer after getting our support of after sale team, the customer is now starting the phone case printing business in Malaysia, business growing well. They talk to us that they will consider purchasing more printer or larger format UV flatbed printer in near future.
Final Testing Before Sending Out Malaysia Phone Case Printer
After a short Email communication and discussion, the Phone Case Printer Malaysia customer feels very happy with our A4 UV flatbed printer which can be the phone case printer, also can be wood printer, leather printer, Acrylic printer, golf ball printer, etc. And directly confirm the order after getting that total phone case printing machine price including shipping to Malaysia is very reasonable and affordable.
Malaysia customer also feel confident as they know that we are the A4 UV flatbed printer manufacturer, original factory that can provide the professional support. After confirmation of the order and payment received, we process the final testing of the phone case printing machine and packing as well as we are the small format UV flatbed printer manufacturer, we have enough stock that we can process the packing within 1 working day.
Below are some photos of our phone case photo printer for Phone Case Printer Malaysia customer, in the testing process and packing process of the mobile cover printer.
We also made the video during the final testing before shipment, to confirm the A4 phone case UV printer is in good condition.
Small Size Phone Case Printer Malaysia

For different size printer for Phone Case Printer.

There have different specification and function

US$1,xxx.00-$3,xxx.00


Mobile Case Printing Machine
Our Phone Case Printer can print different phone case effect, this printer is the Small format UV printer which is A4 UV printer with low cost and small size. It is the desktop UV printer for phone case printing for our customer.
To know more about our A4 phone case printing machine please click here to see the detail:
Phone Case Printer
Other Model and Size Phone Case Printer
A4 Desktop UV Phone Case Printer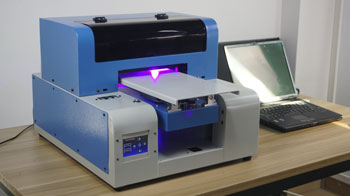 A4 Size with economy version
Click to See Detail
A3 Desktop UV Phone Case Printer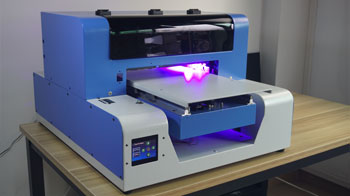 A3 Size most popular for start
Click to See Detail
A3+ Industry UV Printer
Industry version for fast speed
Click to See Detail
More than the UV Phone Case Photo Printer
This is not only for phone case printing, but also multipurpose UV flatbed printer that can do a lot of print job to be like wood plate printer, aluminum printer, acrylic printer, USB flash driver printer, etc.
Phone Case Printer Packing Size and Weight
| | |
| --- | --- |
| Package Type: | International Wooden Carton |
| Dimension: | Depends on Model |
| Net Weight: | 38KG-70KG (Depends on Model) |
| Gross Weight: | 40KG-90KG (Depends on Model) |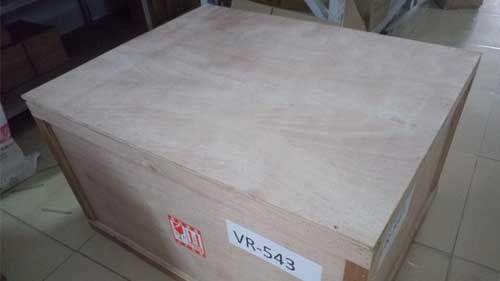 1.Delivery of the Phone Case UV Printer For Malaysia

Phone Case Printer Delivery is usually by DHL/Fedex/TNT for our customer of our printer
2. Testing of our Phone Case Printer before sending

All our printers we have the quality inspection for every production step, also we will have a final test before sending out the printer. We make video for final testing and we have label on the XX Printer of the order and have film on the printer after final test.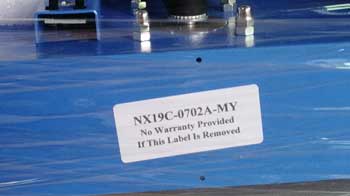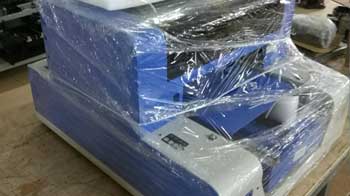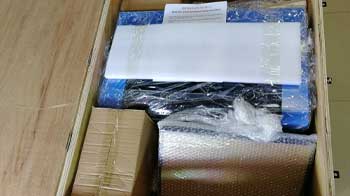 3. Photos of Phone Case Printer when It Arrive to Customer

The printer of our printer when our customer receive, below are the real photos of our phone case printing machine.
Neixo A4 UV Printer Advantage
As Original Manufacturer with UV flatbed printer 15 years UV printing experience, we provide factory technical support, this is a very important thing for buying a machine.
1. Neixo UV Printer Manufacturer

Showing photos of our production line.
Machines Ready for Delivery
Worker Check Material Stock Seriously
Everyday Sending Printers Out
Sufficient Metail Stock for High Capacity
Working Carefully in Production
Customer in Factory Visit
Manufacturer Stock of Material
Professional Equitment for Well Delivery
NEIXO STAFF
2. Famous UV Printer Exhibitions

We also put our UV Printer in digital UV printing field business, here are some photos of our printer in trade show.
3. Service of Phone Case Printer – Factory Engineer Technical Support

Service is very importnat, we provide technical support to our customer etc.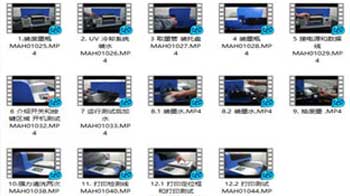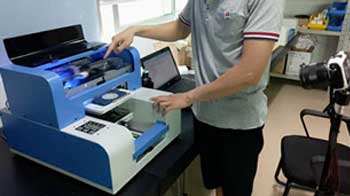 If you are interested in our printer and for phone case printing like the customer in Malaysia please just feel free to contact us directly for getting latest price and shipping cost calculate. It will support your business to increase sales.