Small Size Metal Printing Machine UV printing on metal
Neixo small size A3 and A4 Size uv flatbed printer could be used as a metal printing machine to satisfy our small printing business with different kinds of metal material printing.


Small size metal printing machine for Sale

There are different specifications and functions, also the different price for different size (A4 UV flatbed printer / A3 flatbed UV Printer)

or series (desktop / industrial Grade) uv flatbed printer for metal printing machine

Get the Latest Price for different model


Demo Video Of Metal Printing Machine
A sample printing video for showing Metal Printing Machine and how our UV printer can do the printing on metal material quite easily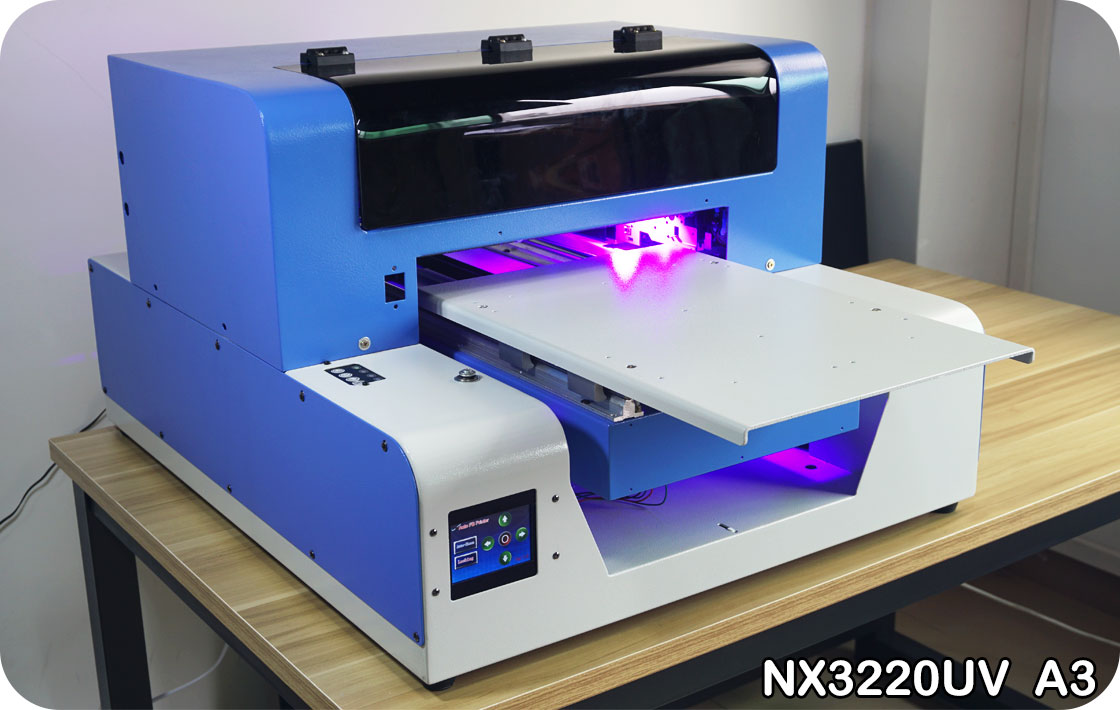 A3 UV Printer
The A3 UV Printer is the most cost-effective model UV pritner in our series. The model can do CMYK + W printing, support white ink background. With full function printing process,
The model completed with Auto-Cleaning system and Auto Ink MIxing System.
To know more about our printer please
Click Here
Metal Printing Machine
We introduce our metal printing machine to you as below, so you will know about our UV flatbed Printer for metal printing . We have different size printer for Logo, Image, Text uv printing on metal. Different price of the printer for your selection
What's the metal printing machine?
Metal printer is the uv flatbed printer with inkjet printing on different kinds of metal materials, for examples, aluminium, brass , stainless steel plate and so on. Using digital inkjet printing process by uv flatbed printer on the metal material, the expansion of the image and design will be greatly exceeded the traditional silk screen printing process.

So uv flatbed printer is widely used as aluminium plate printing machine, stainless steel plate printing machine, aluminium signboard printer, aluminium furniture panel printer, aluminium number plate printing or other metal personalized printing in Equipment and furniture Industrial.

Using metal plate printer, it can print high-resolution pictures, logos and words on the metal surface. The colors are bright and vivid. The pictures can be waterproof, sunscreen, wear-resistant and not easy to fade. The operation of the small size Metal uv printing machine is also simple and convenient, and the printing speed is fast, which reduces the requirements of operation skills and improves the production power.
What's Neixo small size metal printing machine could do ?
Neixo A3 and A4 size uv flatbed printer works as a small size metal printing machine could be an aluminium plate printing machine and a stainless-steel plate printing machine. Then we could use neixo small size metal printing machine for printing on the aluminium plate or sheet and make the special sign plate for the decoration or print the machine specification on metal sheet and stick on the device
* All sample showed in our website are printed by our printer
When we use Neixo A4 and A3 size UV metal printing machine for printing on the small metal sheet ,we could make some Name Badge using for employee or the Name badge sticked on the Book or other products.
* All sample showed in our website are printed by our printer
We could also use the neixo A3 and A4 size metal printer for printing on some special shape of metal sheet to make the instrument/Device panel
* All sample showed in our website are printed by our printer
Printing Process of metal printing machine
Neixo metal printing machine is easy to operate, see below simple step

Step 1. Prepare the image for what you need to print.
Step 2. Revise the image in Photoshop/CorelDRAW/Adobe Illustrator (You could refer our instruction or get some course form internet , we just need simple skills on these software but no need very professional on them )
Step 3. Print the template of the metal material which will be used for located the metal products
Step 4. Coating the Primer liquid on the metal material
Step 5. Fix the material ( For Example, the Aluminium sheet or stainless steel gift box ) on the template
Step 6. Directly print the image from the RIP software by our metal printing machine

Recommendation of Our Metal Prinitng Machine
We have different format uv flatbed printer could work as a metal printing machine, e.g. A4 UV Desktop aluminum printing machine, A3 UV Desktop aluminium name plate printing machine, A3+ UV Industrial Grade metal printing machine and so on.
A4 Desktop UV Printer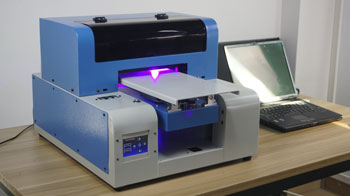 A4 Size with economy version
Click to See Detail
A3 Desktop UV Printer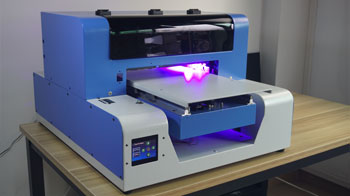 A3 Size most popular for start
Click to See Detail
A3+ Industry UV Printer
Industry version for fast speed
Click to See Detail
Metal Printing Machine Specification
| | |
| --- | --- |
| Print Head: | Epson L1800 |
| Print Size: | 280*450mm(UV) |
| Print Height: | 0-85mm |
| Ink Supply System: | Damper CISS |
| System Require: | WIN7 / WIN10 |
| Height Adjustment: | Electronic automatically |
| Working Environment: | 25-30C, 50%, Dust free |
| | |
| --- | --- |
| Type: | Metal Printing Machine |
| Color Channel: | CMYK+2W |
| Support Print Process: | White Ink Decrease |
| Support Ink: | UV Led Ink |
| Interface: | USB Cable |
| Print Software: | RIP software |
| Power: | AC 110/220V, 50Hz/60Hz |
Above specification is for neixo A4 model Desktop small UV flatbed printer as an metal printing machine , if you need larger format, we have A3 and A3+, welcome to contact us for more detail.
Packing Size and Weight of Metal printing machine
| | |
| --- | --- |
| Package Type: | International Wooden Crate |
| Dimension: | Depends on Model |
| Net Weight: | 38KG-80KG (Depends on Model) |
| Gross Weight: | 40KG-90KG (Depends on Model) |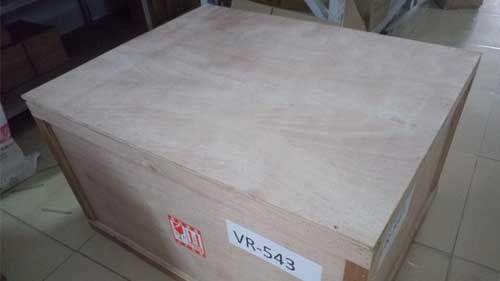 1.Delivery of the metal printing machine

We have export Many sets of UV flatbed Printer to different countries all over the world for more than 10 years. We have rich experience in packing and keep it safe during transportation until arriving to the customer. Our A3 and A4 UV flatbed printer is packed in the strengthen Wooden box and wrap with buffer material inside the box for metal printing machine, shipped by Express Service like DHL/FedEx/TNT Express, or sea shipment way, we could also deliver to customer's warehouse.
2.Final Testing of metal printing machine before shipping out

We will do quality inspection for every production line, also will do the 100% final test before shipping out the printer. Testing Videos will be kept and provided if any necessary..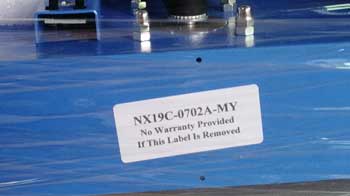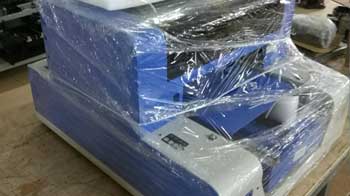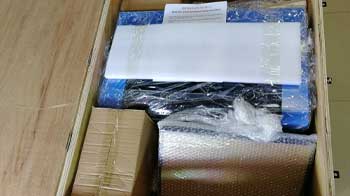 Feedback Photos of Metal printing machine
Our metal printing machine normally would be sent by Express service like DHL/FedEx/TNT, or sea freight, or as your request to send to your forwarder warehouse. When the metal printing machine arriving, you would see same packing as how we packed after testing. Here are some Machine photos from our customer when they received our machine.
Here are some Machine photos from our customer when they received our machine.
Advantage of Neixo Metal Printing machine
As an Original Manufacturer with UV flatbed printer, we own our engineer team with 15 years UV printing experience, you would get our friendly and professional technical support once purchasing our machine.
1. Metal printing machine Manufacturer- Neixo Flatbed Printer

We own whole capability from developing to producing UV and DTG printer.
Here are showing our production line - Raw material area , assembling workshop, packing area , stock warehouse and our working teams.
Welcome to visit our factory directly.
2. Famous UV Printer Exhibitions

We attend some famous exhibitions to show our uv printer there, and make some live printing on aluminium plate and many different kinds of other material.
Service of metal printing machine– Factory Engineer Technical Support
Why so many customer would like to buy the metal printing machine from original manufacturer ,because we are very familiar with our machine and could provide the best after sales service.

Step by step and very detailed instructions video of our metal printing machine will be provided. After seeing all our instruction, you would be easy to understand how our printer working and how to set up the software, Also how to make the image ready for printing etc.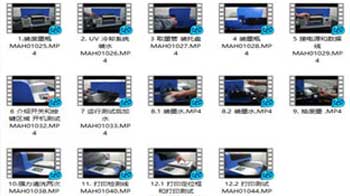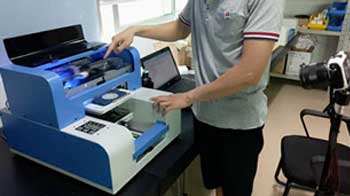 Metal printing machine will give very big help in your small size metal printing business for sign board or name badge or other metal products. You don't need to waste time to waiting for any template or film making , the only thing you need is to purchase one metal printing machine and start your own business right now. Just contact us Now for more business chances !

Neixo Metal Printing Machine is a very good machine for printing directly. Fast, Easy, Flexible are the advantage! Contact Us Now for It Now!