Phone Case Printer
The Best UV Phone Case Photo Printing Machine
Cell Phone Case Printer for photos and custom design printing directly, without any MOQ needed, start from even 1 piece phone case printing with 1 unique picture. We are the original UV flatbed printer manufacturer in China and have been producing our series flatbed printer since 2007.
NEIXO Phone Case Printer Features
We are a real original manufacturer of UV flatbed printers in China who supply stable quality prices with reasonable low-cost printers to customers all over the world.
Tell us your

country

to calculate the shipping cost
The
VIDEO
of Phone Case Printer
We insist on making videos of sample printing by our flatbed printer just to show you that what you do after purchasing our phone case photo printer, as what you can see on our website and video is what you will be able to do with our UV phone case UV printer.
There are showing Phone Case Printer sample we can print and some effects that our phone case printing machine can make for your reference, you can get far more than these by our iPhone case printer.
NEIXO Phone Case Printer Series for You
Get the Suitable Printer for your Phone Case Printing Business
Neixo provide a series of phone case printer for you to suit your business, no matter small format A4 UV printer with low price for start up, medium series A3 UV printer for grow up explanation  business , even for high quality and speed request industrial series UV printer for mass production, you can find the suitable model.
Choose the Model that matches your request. If you do not know which model will be the correct one for you and your business, please feel free to contact our sales team for getting professional solution.
Cell Phone Case Printer Sample Show
We have been printing samples every day, all the samples shown on our website are printed by our UV flatbed printer. We sincerely wish that you can see the whole page below as you will know clearly about our phone case printer.
Multi Purpose UV Phone Case Printing Effect Detail and Video
Our Cell Phone Case printing machine can do a lot of different printing effects and on the various surface materials of mobile phone covers.
Below we will show you some phone case kinds and printing effects in detail to see each cell phone case printing and each kind of printing effect for your reference.
Digital Phone Case Printing Effect
What Effect Our UV Phone Case Printer Can Do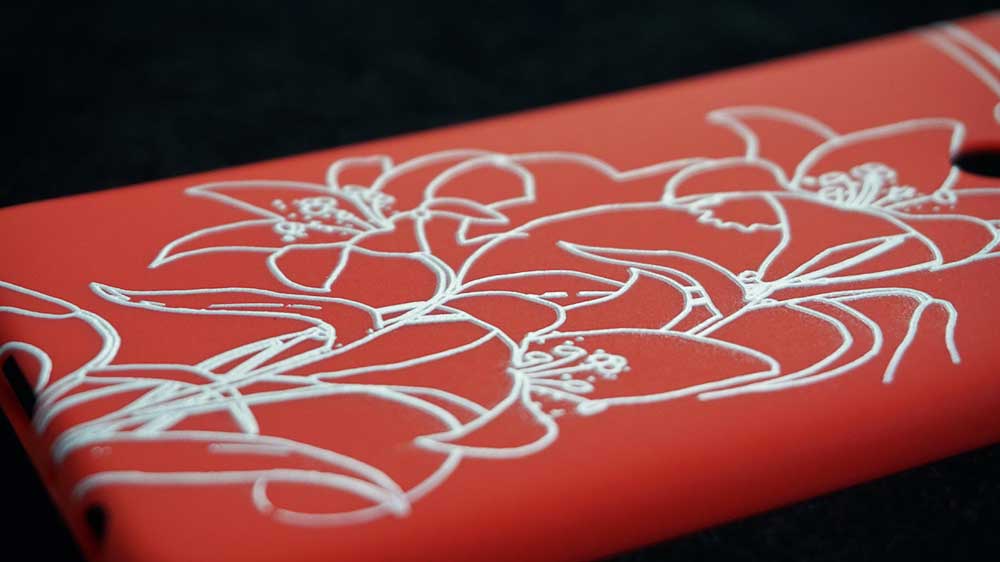 Emobssed Effect
The Embossed effect also called raised or 3D effect as different calling. We can make this effect by all of our UV Phone Case Printer series
Hollow Out Printing
You can print an image that is hollowed out in someplace and does not need to make a full cover image printing, it is easy doing by phone case printer.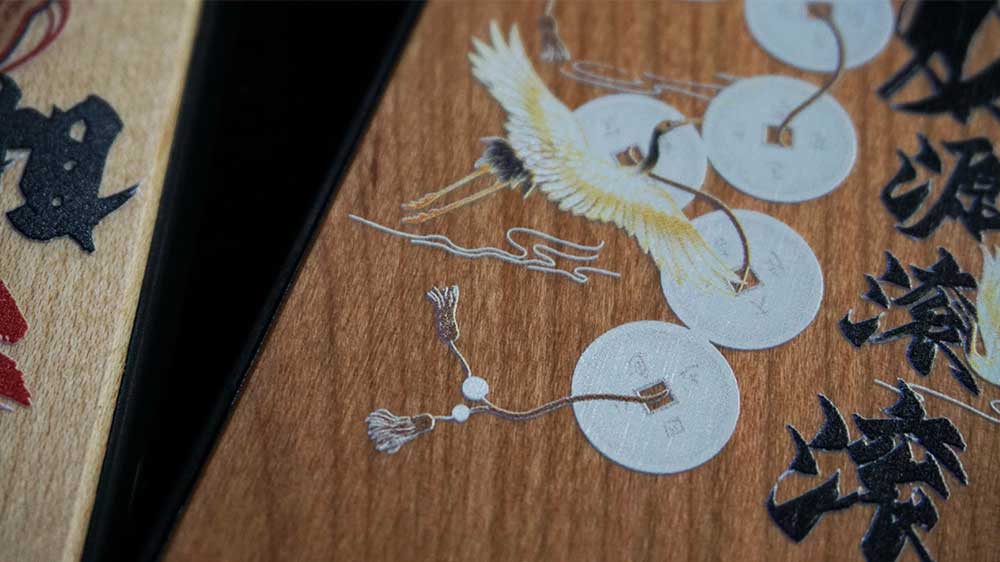 White Image Only
Not only the full-color image you can make by our phone case printer, but you can also get a white background and even only white printing.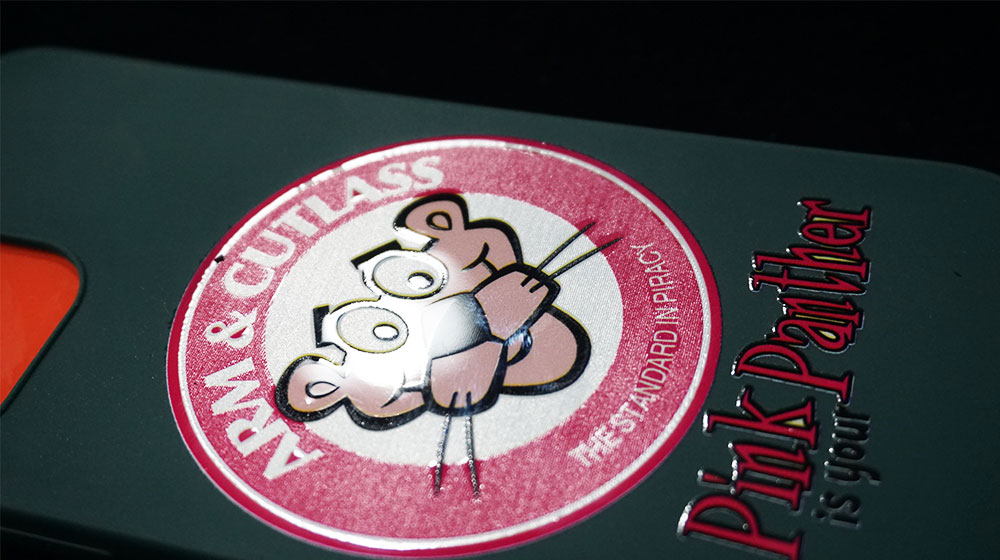 Varnish Effect
Neixo A4 Phone Case Printer can do the Varnish printing, after following our test
Hard Plastic Digital Phone Case Printer
The Most Popular Phone Case Printing Request
This is a very normal and standard printing request for a phone case printer, you can find this kind of phone case on each brand and each model of phone case as it is the most popular phone case. 


Usually, the hard plastic phone case is with the white surface, you can use our digital phone case flatbed printer to print full color image, picture, and another image directly.
You can print normal printing effect on the phone case directly by our phone case printer, or you can print Embossed effect on the surface by our A4 UV phone case printer. Embossed effect printing will require you to print white ink as the embossed part, then print color image onto the white ink part, the white ink comes with a kind of thickness and so we can see it will become embossed effect.
Video
for Hard Plastic Phone Case Printing
You can see below a video that our phone case printing machine prints on the hard plastic phone cover directly. The phone case is all printed by our flatbed phone case printer and we make a video record for showing real printing results to you.
Contact for Phone Case Printer !
Yes you may have many question for the printer, just get contact with us now!
Any Custom Photo on Color or Transparent TPU Phone Cover
TPU Phone case printing is popular all over the world as the TPU phone case is very popular over the world, it is a very good material for protecting the cell phone, also it is soft material it will not hurt the cell phone edge like hard plastic.
We can use the soft ink to print on TPU phone case as the TPU phone case is a soft material, you can use our TPU phone case printer to print soft UV ink, it will let the image stick well on the TPU phone case surface, when you bend the phone case, the image will not be split.
Video
for TPU Phone Case Printing
The full-Color image on the TPU printing is a very easy job by our digital UV phone case flatbed printer too, but the TPU is a soft material, so we generally will put some model to hold the TPU phone case during printing to avoid the UV led temperature affect the surface of the TPU and makes it deformed by phone case printer printing process.
Below is the demonstration on TPU phone case printing by our printer. We only show what real things to you as what you see below is using our printer to print on the TPU phone case.
Embossed 3D Effect Phone Case Printer
Color TPU Phone case printer — We can print on any color surface by our UV phone case printing machine as we can make white ink, below you can see out phone case printing process on the TPU phone case with white ink layer first and color on top.
We show the printing effect on the below photos which is printer by our phone case printer, you can see we make an embossed effect, it also called raised effect phone case printing by some people. 
There will have white ink based as the embossed layer, and we can print the white ink layer also the color layer after that, to cover the whole phone case.
When you touch the embossed image phone case you will find that the image is not fully flat, it has a kind of 3D embossed touching feeling from view you can see it is raised up the image.
Video
for Embossed/Raised Effect Printing
You may also what to see the video of how we print embossed effect to the TPU phone case and below is what we are going to provide on raised embossed effect printing demo video by Neixo phone case printer.
Varnish Effect Phone Case Printer
Even for A4 Model Desktop UV Printer We Can do Varnish Printing
Varnish Effect Phone Case Printer
The Varnish effet was only able made by industrial version UV flatbed printer and most of them are Dual or even Triple print heads version. Now we can make this varnish effect even by our A4 size UV printer.
It will need a special printing process so following our tutorials you will be able to do the same printing as what we showed in the video.
Video
for Varnish Printing
You can see how we do the printing process with our A4 UV phone case printer in this video. We have step by step very detailed tutorials for telling how do we use our A4 VU printer to complete the printing varnish job.
Transparent Clear TPU by NEIXO UV Phone Case Printer
Transparent Clear TPU Phone Case Printer — In the market, transparent clear TPU phone case is also a kind of selection for many people. Hollow-out design images will usually be the choice of people who want to print unique cartoons or text on phone cases. 
We can print hollow-out images easily with our printer, and we have detailed step-by-step videos talking about how to print out the hollow-out image to the phone case, you will find that printing a TPU phone case is a very easy job by our TPU phone case printer.
Get Further Information Now !
Once you get our Small UV TPU Phone Case printer you will get all printing methods showing on this page, we have full tutorials on telling how to print the effect. Contact us without hesitation.
Tempered Glass Phone Case Printer
NEIXO Photo Mobile Case Printer for Glass Phone Cover
A kind of phone case called Tempered Glass Phone Case, the tempered glass has 9H hardness so it can prevent the mobile phone from scratch, or impact and any damages you can not think out. 
How our phone case printer do for it? Usually, it has two different parts, the Soft TPU covering the mobile phone, and the tempered glass will be stuck on top of the phone case. 
What our tempered glass printing machine can do is to print the image on the tempered glass, to a custom image on the phone case.
The Tempered Glass mobile cover printing process is like printing on the glass as the glass printer, we will use the Neixo phone case printer to print the backside and see from the front side. So we will print color first in mirror effect then we print white ink background, after all, finish we can see the image from the glass front side.
Video
for Tempered Glass Phone Case Printing
In this video, we are going to show you how we do the printing process to the Glass Phone Case by our NEIXO Phone Case Printer. 
We insist on doing the printing by our printer directly and making the video to your you. All that you can see is the same that you will be able to do after purchasing our NEIXO Phone Case Printer.
Ask For Price Now !
You want to know more about the printing process of the tempered glass phone case printing, just click the below button now!
Color Photo Directly for Wood Case Printing
Usually, you will see the wood phone case is made by the craved process, but it is without any color on the image you make. 


So our UV phone case printer can do the color image printing on the wood phone case directly, the vivid color photo or image, Logos on the wood phone case can be more attractive.
Wood Phone Case printing machine can do white ink printing as the background or directly as the image like what we showed in our photo showed. 
Wood is a very good material that many people love as it comes from nature directly, also it is very light and nice. You can use our phone case printer for printing the different image, custom anything on the surface of the wood like photos, Logo, Text, etc. You can see the very good detail made by our phone case printing machine.
Video
for Wood Phone Case Printer
Let us show you how our best phone case printer to processes the printing on the wood phone case directly.
And in the video you will see the print detail after printing, we can do the color image printing. 
Our printer can do the White and Color printing at the same print process.
Get Latest Price Now !
Click to talk to us with the wood phone case printer right now without any delay.
Photo Of Our Phone Case Printer
These are photos from our customer, you will get your printer in a similar situation. 
Below you will find some photos of our small UV flatbed printer, the photos are sent by our real customer, they receive their printers will send back photos to us to show this is how our phone case printer arrive at their hand. You will also note that the printer is the same as how it was when they were in our warehouse as we add the film around the printer body before sending it out. 
More About our Phone Case Printer
We have been in this field since 2007, with experience in flatbed printer production. Phone case printing is one of the very popular functions of our UV flatbed printer. If you want to know more about the delivery, about our factory, workshop and after-sales service, please see the More for Phone Case Printer
Neixo direct to substrate small UV A4 / A3 flatbed printer is the ideal UV digital phone case printing machine to support you for customizing phone case with your own photos and pictures as it can be considered as a Phone Case Photo Printer.
It will allow you to add any of your photos, letters, images, Logos, and the picture you or your customer love on various material phone cases like PVC plastic, ABS, TPU with color or transparent, Leather, Wood, PU, metal, rubber directly.
The durable image with good printing quality. The UV ink support the white printing to print on any color phone case, all this you can get is in the cheap phone case printer price as we are the phone case printing machine manufacturer supplier in China.
Phone Case Printer: The Definitive FAQ Guide
1. What is Phone Case Printer?
We simply can consider that the phone case printer is the printer that can print any image on the cell phone case surface, usually it is the UV printer with UV printing process now.
2. Is it good for start-up Phone Case Printing Businesses?
Phone Case Printer is a good printing machine for cell phone case cover custom business, if you are going to make small phone case printing business, our phone case printing machine will be a good choice. The price is really reasonable and affordable so it is very suitable for small business startup, even a small store for phone case selling, you can put our Phone Case Printing Machine for custom case printing business, your customer will see a mobile phone case printer in your store and will be interesting in purchasing a custom phone case.
3. If Phone Case Printer good for almost all-purpose?
You will find our Phone Case Printer can do a lot of different printing effects printing on different brands and model phone cases like HUAWEI, Xiaomi, iPhone, Samsung, LG, etc. 
On the different model of cell phone also. Our Phone Case Maker Machine is based on Small size UV printer, normally A4 UV printer and A3 UV printer that can be the cheap phone case printer solution, as it is with good cost and low price, but complete with full function. 
It is an ideal phone case printing machine for customizing with your design, photos, and pictures
4. Can it do for almost All Kind of Material Phone Case Printing?
Almost all kinds of material of phone cover can be printed, like plastic phone case, transparent TPU phone case, wood phone case, Leather PU phone case, Tempered Glass phone case, acrylic phone case, noctilucent phone case, etc. with well durability and abrasion. 
UV ink can print full colors of phone cases with white ink background.
5. Can various Surfaces and Effects be printed by our Phone Case Printer?
You can print any of your designs, photos, pictures, artwork, logos, loved cartoons, also can process the Embossed effect. Our mobile case photo printer supports white ink for any color surface printing. 
Below we can show a small part of the phone case material we do, and some printed effects for your reference by our iPhone Case Printer.
6. What advantage compare to sublimation phone case printer?
You may have questions about what difference between our UV phone case printer and sublimation phone case printer. 
The UV printing process is directly print on the phone case surface. The sublimation phone case printer is to print images on the sublimation paper, then put on the phone case which is suitable to sublimation paper, and heat press for a few seconds to transfer the image to the phone case.
Our UV printing can do printing job on almost all kinds of materials, the sublimation can only do the image on the special phone case which has the process of sublimation on.
7. Where to buy the best phone case printer?
Many places you can buy it, like phone case printer amazon, but you can buy from Neixo directly like many of customers buy the phone case printing machine UK from us so that they can use a very cheap price to get a good function small size UV printer, or phone case printer Philippines customer purchased directly to make a start-up business.
8. What kind of printer do you need for your phone case?
For phone case printing, UV printing, and DTF UV Phone Case printing is the most popular process, so the Neixo UV Phone Case Printer is the Best Choice of the printer you will need for the phone case directly to make a start-up business.
9. How many phone case we can print in 1 process?
It usually depends on the phone case printer you are going to use, for A4 uv phone case printer you can print about 5 pieces phone cases at one time. For A3 and for 4060 industry it will be more phone cases can be printed at one time.
10. What is the phone case printer size?
For our A4 UV phone case mode, the size is small and you can put on many place, and for A3 and even the 4060 it will occupy more space, the detail data please see the printer specification 
Stop Thinking, Contact Us Now!
We will be always there for you if you have any question of the phone case printer, normally we get back to you within 1 hours in the working time!