Ping Pong Ball Printer
Custom LOGO, Design, Artwork Small Quantity
Over 15 years of experience on small-size desktop UV A4 and A3 flatbed Ping Pong Ball Printers, Neixo is the original manufacturer with a team of engineers, professional workers, and special production machines in the 3,000 square meter factory.
The Ping Pong Ball Printer can let you do the custom printing with any image, Logos, or text on the Pong Ping Balls, without any minimum quantity.
NEIXO Ping Pone Ball Printer
Small size table tennies printing machine
We provide the full features no matter for our industrial version or desktop version UV flatbed ping pong ball printer. Like cooling systems, and auto cleaning systems.
Want to know more detail about our ping pong ball printer, contact us directly and our professional sales team will provide details.
Advantages List of Our UV Digital Inkjet Flatbed Printers For Your Reference
Ping Pong Ball Printer
VIDEO
How NEIXO A4 UV Ping Pong Ball printer working? Please see the video in which we directly use our printer to do the video demo. You can use our printer with the jig we provide free to print any Logo, images, texts on it.
On the whole website, all the video demos for sample printing are using NEIXO UV flatbed printer series.
NEIXO Ping Pong Ball Printer Series
You Will Find The Suitable UV Printer for Your Business
NEIXO has a series of small-size UV flatbed printers can be the Ping Pong Ball Printer. For different requests like very small quantity and low price requestss, we have an A4 UV Printer for you, large printing size with the small quantity we can provide A3 UV Printer, for the large quantity you can choose our industrial version printer.
We know you may have been confused about the models as it has different size and feature, please just feel free to contact us, our professional sales team will be there for you.
Ping Pong Ball Printer Direclty Print
All Samples are Printed by NEIXO UV Printer
We can do the sample printing every day, just to show you the real thing our printer can print on and when you get the printer, you will be able to print the same Ping Pong Ball directly by your printer.
NEIXO - China Ping Pong Ball Printer Supplier
As the leading manufacturer of the Ping Pong Ball Printer, we have our own factory and workshop.
Below we will let you know what our advantage and the printing method.
NEIXO USB Flash Drive Printer Technology
NEIXO Ping Pong Ball Printer Specification
Data Table of our Small Size UV Printer
| | |
| --- | --- |
| Print Head: | Epson Series |
| Printer: | Ping Pong Ball Printer |
|  Software: | RIP Software |
| Ink Supply System: | Damper CISS |
| System Require: | WIN7 / WIN10 |
| Height Adjustment: | Electronic automatically |
| Working Environment: | 25-30C, 50%, Dust free |
| | |
| --- | --- |
| Type: | Desktop/Indistry UV Printer |
| Color Support: | CMYK+W |
| Support Print Process: | White Ink Decrease |
| Support Ink: | UV Led Ink |
| Interface: | USB Cable |
| Print Software: | RIP software |
| Power: | AC 110/220V, 50Hz/60Hz |
NEIXO Ping Pong Ball Printer Advantage
Small Custom Desktop UV Printer Features
Ask For Price Now !
You want to know more about the printing process of the tempered glass phone case printing, just click the below button now!
Customer Review Ping Pong Ball Printer
From 2012 we started the foreign trade business, we have already completed thousands of sets small size Ping Pong Ball Printer for many countries. 
This are photos of the UV series flatbed printer including some ping pong ball printer, when the package arrive to our customer.
More Than Ping Pong Ball Printer
More purpose you can get by our UV Printer series
You will get not only the ping pong ball printer after getting our UV flatbed printer, you will find it will be more than ping pong ball printer, you can get phone case printing, acrylic printing, wood printing, etc. 
Our Ping Pong Ball Printer can do more than you can imagine, think of the possibility to do more than ping pong ball printing business.
Contact Us Right Now !
Get Any Information You Would Like to Know, We will Answer You Soooonest!
WHY NEIXO PING PONG BALL PRINTER?
Professional After Sale Support
Factory Engineer Technical Support
We provide step-by-step tutorials for your printing business, you can get the support of course, as we are the original manufacturer, we have professional technicians to provide after-sale service to you. The After-sale support is very important for purchasing a machine like the Ping Pong Ball printer.
Choosing a supplier is very important, lake a machine you will need strong after-sale support. An original manufacturer is assurance of the support.
Packing of Ping Pong Ball Printer
Delivery Lead Time and Packing Process
Reliable USB Flash Drive Printer Manufacturer
Own Engineer Team and Workshop
1. Real Manufacturer has Workshop
You can see below our factory warehouse, material house, production department,  packing departemnt and also the staff of our workers and engineer team.
Ping Pong Ball Printer for Delivery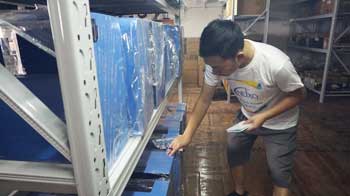 Worker Recording Material Seriously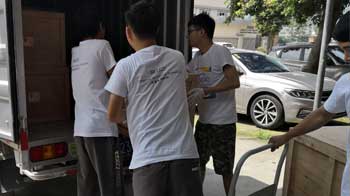 Everyday Delivery of Printers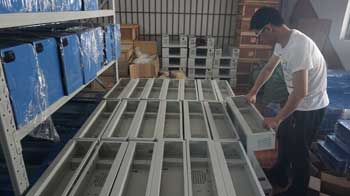 Carefully and Seriously  in Production
Sufficient of Material Stock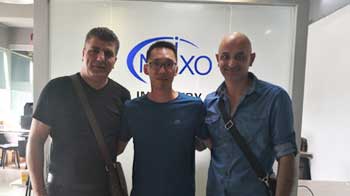 Customer in Visiting to Neixo Factory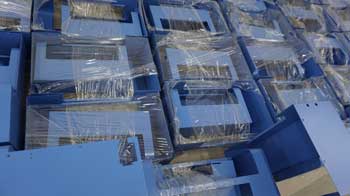 Carefully and Seriously  in Production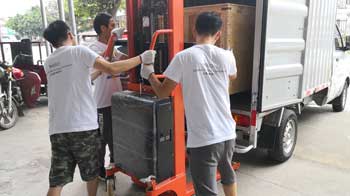 Equipment for Packing and Delivery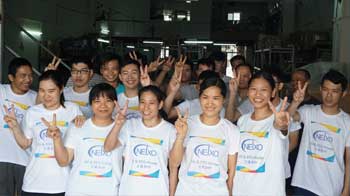 NEIXO Factory Worker Team
2. Famous Trade Show of UV printer
In many exhibition we push our new series flatbed printer including the UV ping pong ball printer to market so show to cusotmers
Contact if you would like to see our printer in some trade shows, or directly contact us to see the printers online.
Contact for Ping Pong Ball Printer Now!
You may have questions about the USB Flash Drive Printer, just feel free to contact us now! Our professional sales team will get back to you with answers with solutions. 
Great price/quality. It arrived very quickly and with no problems. The supplier was very helpful and the replies were very quick too. Supplier service 10/10, now waiting for the after sales service. 👍🏻
Beyond
Spain
I really like this UV machine, very easy to use after checking the instructions from the supplier. We use it for phone cases and makes a great job for us. The personal resolve all our doubts since I bought them from the U.S.A. and they're so friendly and helpful. Thank you
Aglaez
United States
Teresa was amazing to deal with. She stayed on top of the order, despite there being many changes for delivery. She constantly kept in touch to see that things were on track and after shipment from China she continually let me know how far the machine was. I have totally enjoyed working with her and will definitely work with her again. Superb service and great, quality product
Debbie
South Africa
After looking at ddg machine for some time I dicide to take the risk I have to say I was surprised the communication was fast (even Sunday) All my question answered and for 2k machine... It's work very well If you want to try DTG printing and not spend 20k that's a highly recommend machine Just one last comment not the fastest machine on the planet but ... For 2 K I cannot complain
Issy
Australia