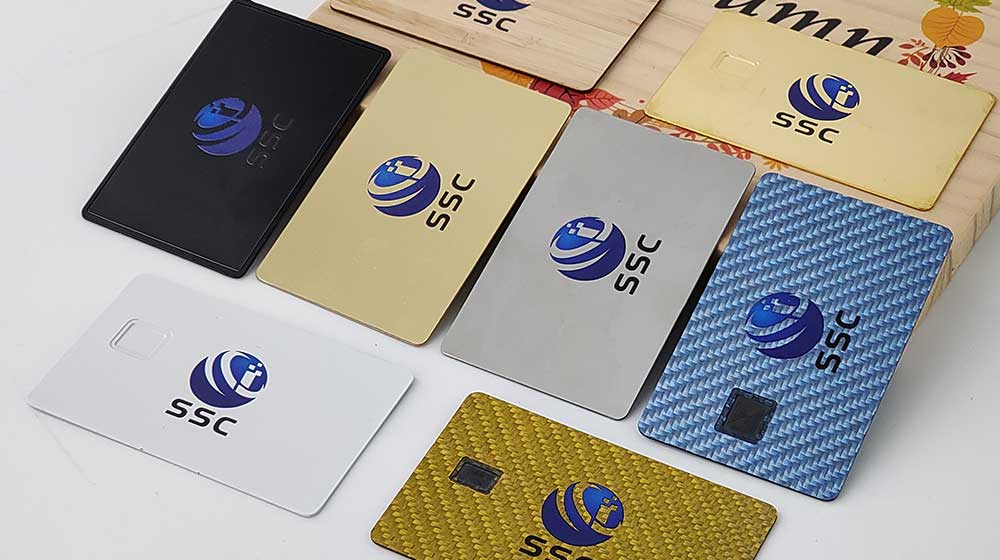 RFID Card Printer - Custom Logo Business PVC ID Card Printing Machine
An RFID Card Printer provides unlimited possibilities in any quantity and various effects of custom RFID cards. With the advantages of our RFID card printer, it can help your PVC card printing business increase a lot.
Various effect supported: Color, Golden, Embossed
No MOQ request support small number order
Custom any content like Logo, text, pictures
Full-color UV digital printing technology
Image is durable for a long time daily using
On any color and material surface
Jig and Fixture supported for easy mass production
Contact for RFID Card Printing Machine Price now!
RFID Card Printer Video Demo
How does our RFID Card Printer work? How to print RFID cards and how do we customize RFID card printing in a very easy way? In the below video, you will be able to see how our RFID card printer prints on different material RFID business cards type like plastic, metal, and wood, also different colors like black matt, golden metal, and PVC card. Same Logo and content text we will print at one printing pass. 
RFID Card Printer Support Your Card Printing Business
You can also consider these are the advantages of the UV technology printing machine for RFID card printing, our RFID card printer is different from the normal ID card printing, it can make a lot of different effects for small quantity printing and for large number mass production, good for diverse types for solf and hard RFID Card printing.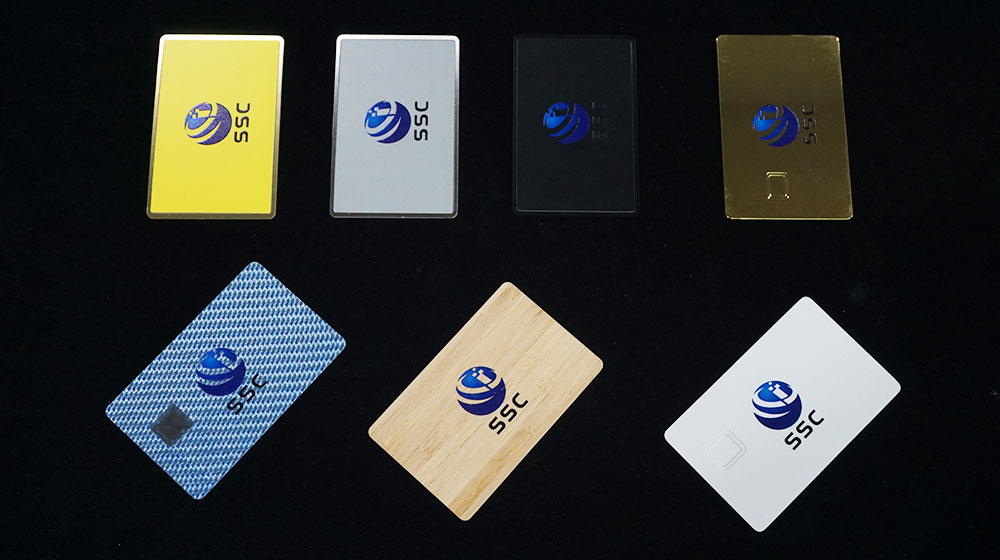 Variouse Types of RFID Card Printing
As you can see in above video, we can make only one print pass to complete almost all kinds of material RFID Card priting by our UV RFID card printer. No matter PVC, acrylic sheet, wood, hard and solt plastic, black metal, golden metal, just lead them all to Neixo RFID Card Printer.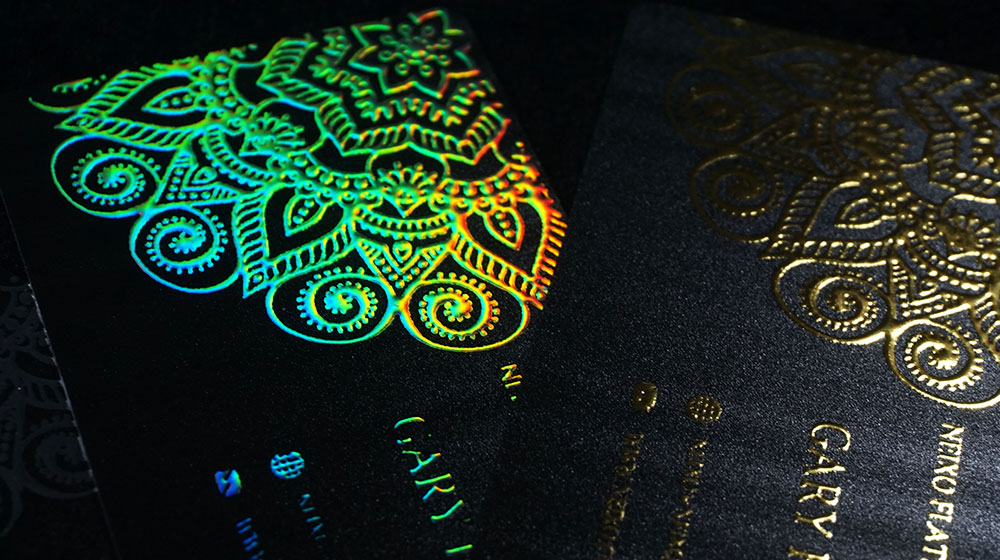 Diverse Effect of Custom RFID Card Printing
Custom RFID Card printing in a lot of effects like white color, embossed, golden metallic foil, varnish glossy (by dual UV DTF printer), etc. It is very easy for our RFID Card Printer to complete. In the above video, you already saw that we can get different effects on different materials and types of RFID cards.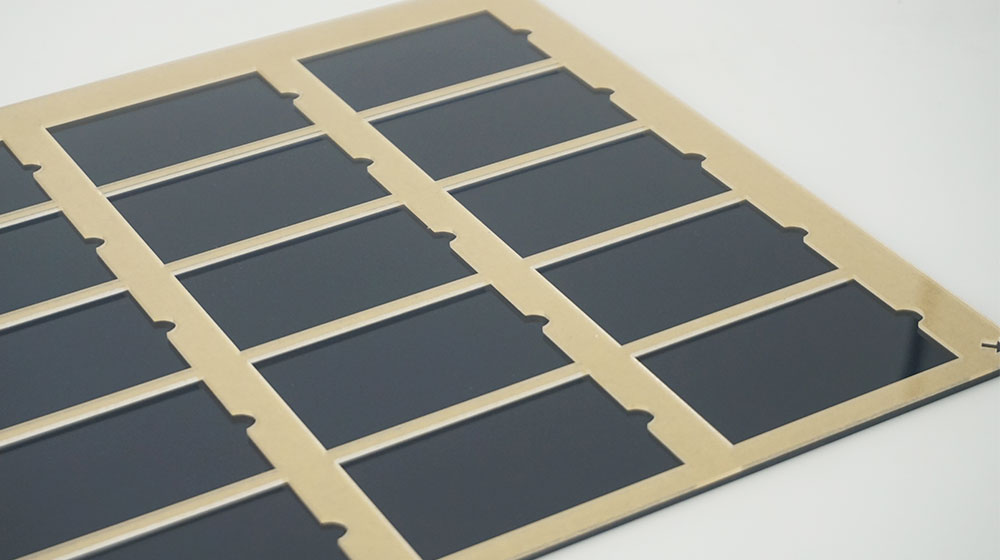 Custom Jig and Fixture Supported
We understand the request for the production needed, jig is necessary for the RFID card printing business, the normal size is CR80, approximately 54 mm x 86 mm. We have this RFID card jig for our Neixo RFID card printing machine, and we also provide a custom jig-making service to suit to your RFID card size and shape, click for more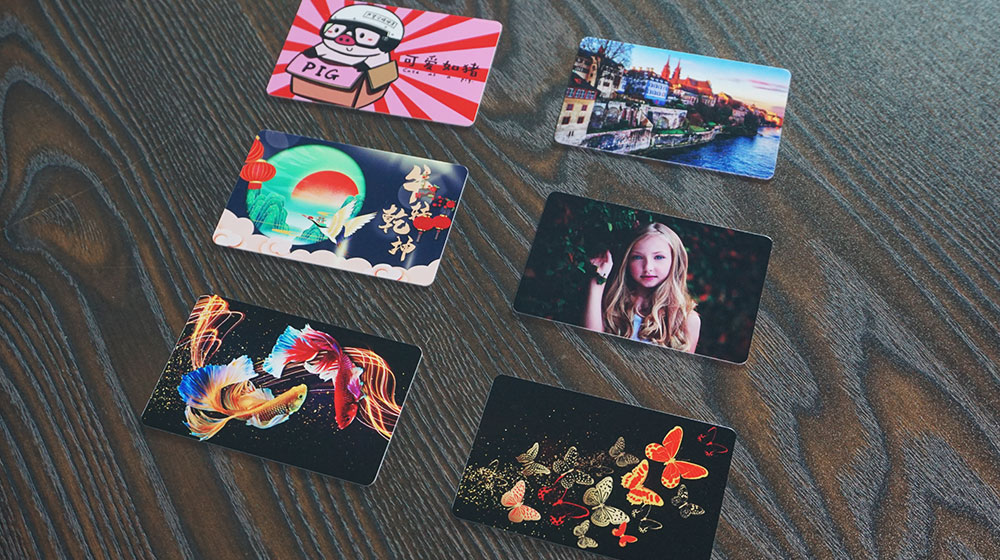 Any Shape of the RFID Card Printed
Not only the regular CR80 size PVC business entrance gate or ID cards you can print, but you will also be able to print on any size and flat shape cards with our RFID card printer, of course, you can custom a jig for the special shape RFID card from us, we provide this service surely.
Durable Lasting Image for Printed RFID Card
There are a lot of customers who told us the reason why they use the NEIXO RFID UV Card Printer is that UV technology is the best solution now for PVC cards, RFID cards, and Business Cards. Durability is very important, our UV RFID Card printing will ensure that the cards can be used in regular wear and tear without losing the contents. 

Types for Custom RFID Cards Prined
In the business card printing business, there are many types of RFID cards for use on gate entrances like Access Control Systems, hotel door key cards, company employee Identification Cards, Library Management, Healthcare, and Patient Management, Event Management. All of them are based on different requests on the contents on the surface of the RFID cards, and sometime it will need only small quantities like company staff RFID ID cards. With our Neixo RFID Card Printer, it will not be a problem as we can almost print anything on all types of RFID Cards.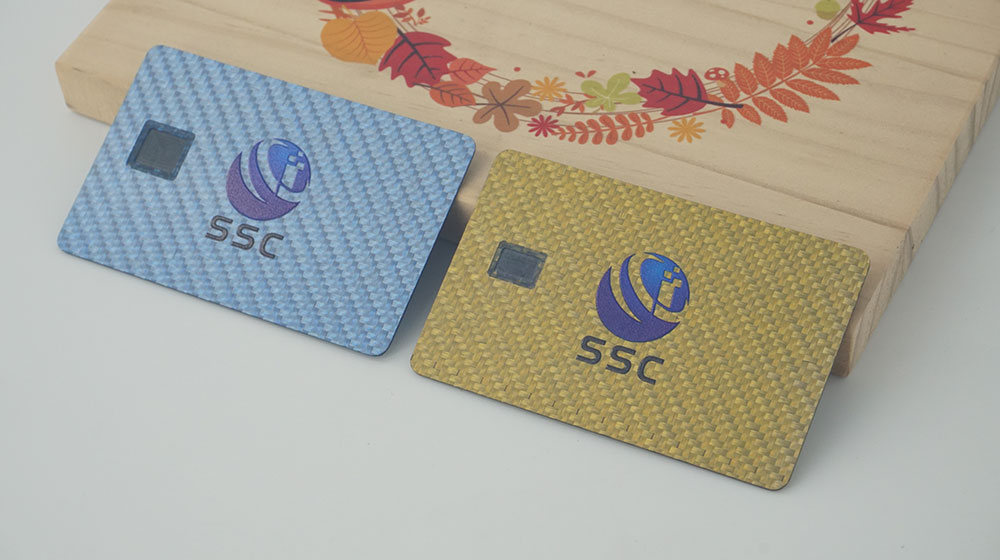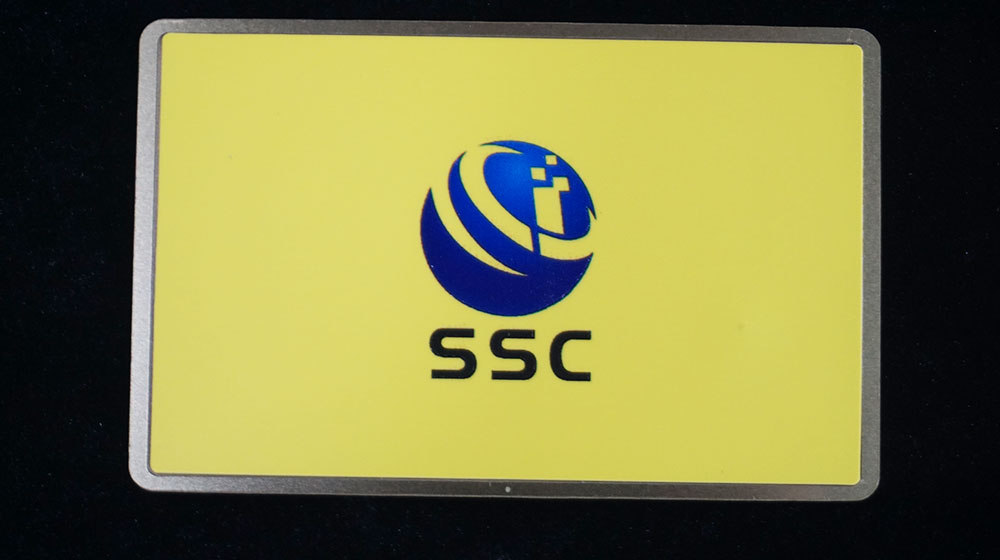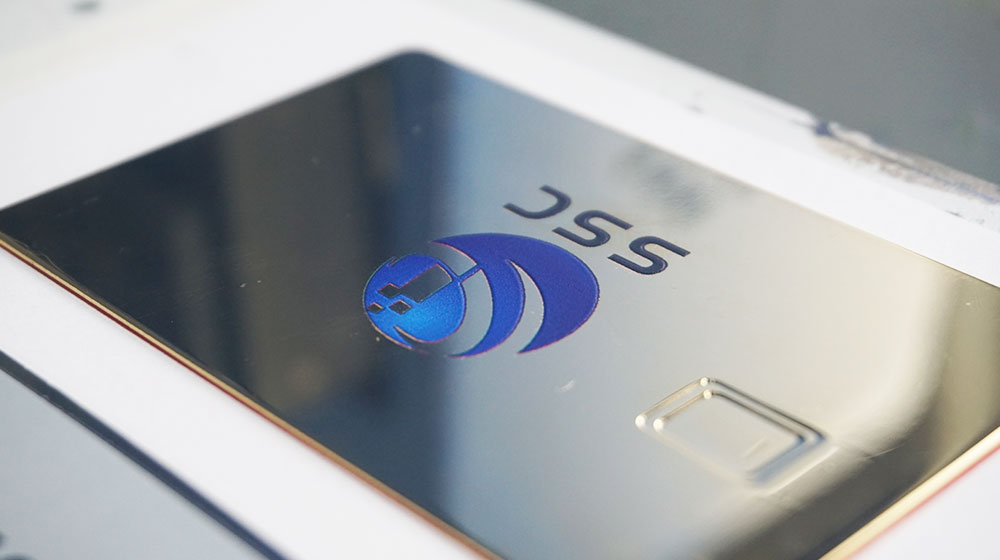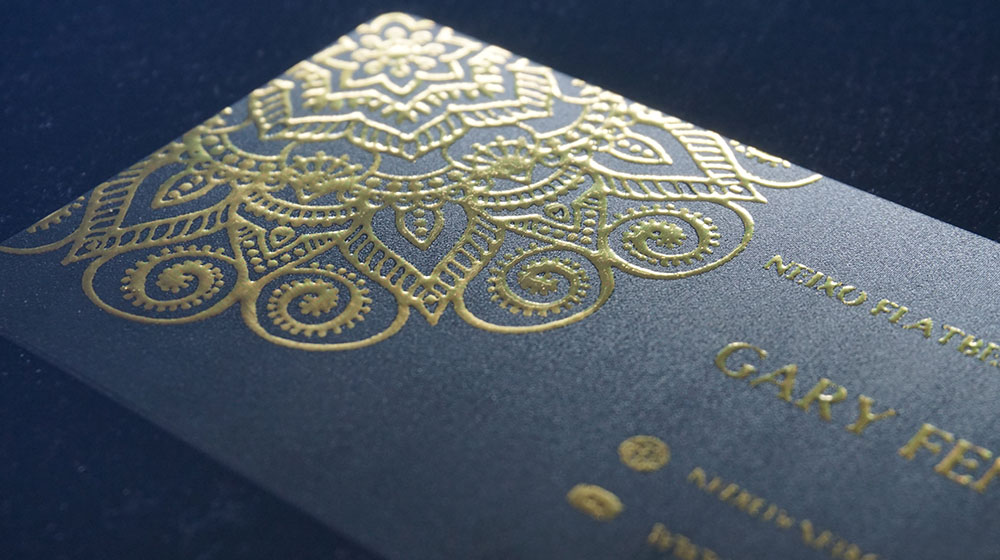 Not only the surfaec types, you will also be able to get RFID card in anyencoding capabilities, support all the proram chips in the card with different standard like HF UHF, they are all supproted .
Relate RFID Card Printer for You
With a few cards or thousands of RFID card printing businesses, we will have a suitable RFID Card printer for your business. A4 desktop and A3 desktop versions RFID card UV printing machine are for very small quantity entrance level printing businesses and the price is cheap and low cost for start-up home businesses, while the industrial will be the top recommendation for mass production, and can make almost all kinds of effects for you.
Contact us and we will have sales team communicate with you for the best choice for your business
Mass Production for RFID Card Priting
For different models, you will get various capacities, and it will be totally according to your business request. Small-size RFID card printers like our A4 model printer can make 9 pieces of PVC business RFID card printed. And for our industrial 4060 series it can print 52 articles, we have the Jig for each model of our UV RFID card printer for your business. You can print one side of the card and very easy to make it to print another side by our Jig for dual-side RFID card printing.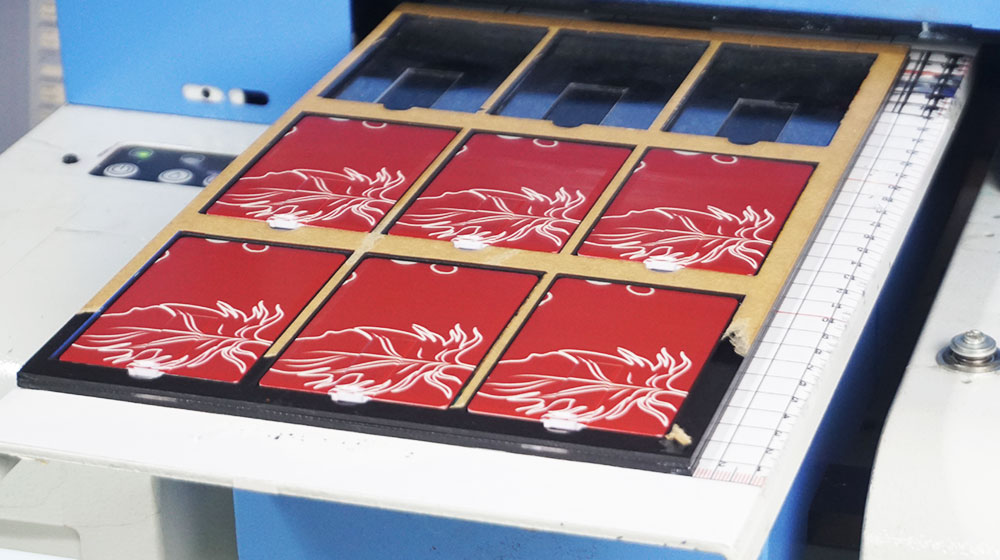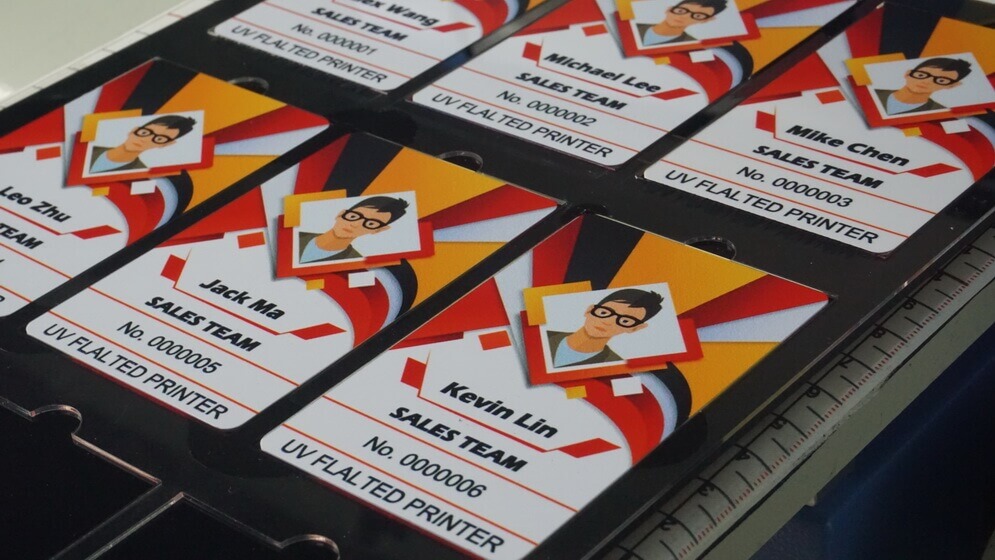 Easy Control Software for RFID Card Printer
We will have professional software for RFID card locating and printing for desktop and industrial UV flatbed printers. The software and printer can be connected by USB which is enough for data communication. The software can provide the resolution, print quality, and print speed. We have a detailed tutorial for the RFID Card printing process, and our support team will help whenever you need our support.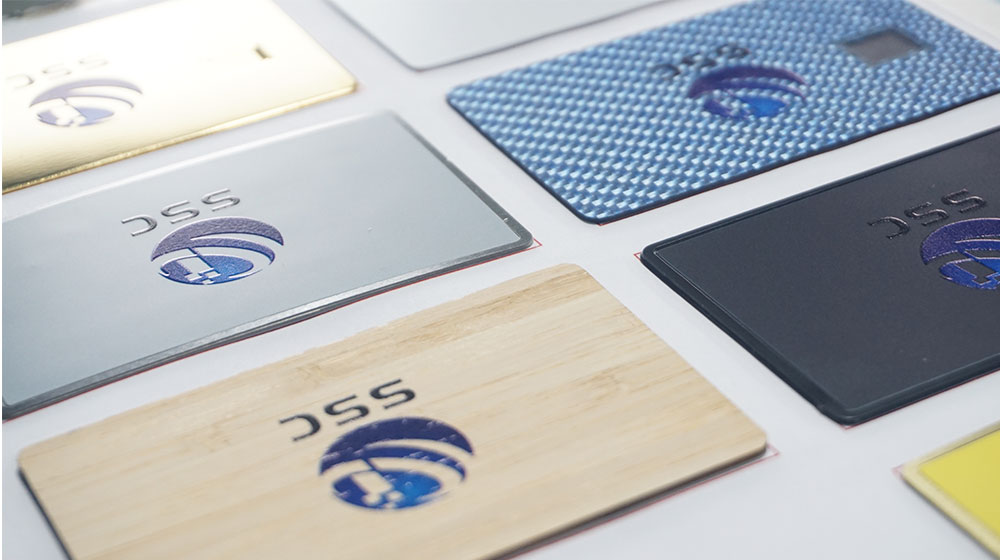 Original Manufacturer Support
Never-Worry-About troubleshooting and support after the sale of the Neixo RFID Card Printer. We are the original manufacturer of the UV flatbed printer with almost 20 years of experience in production and service, and thousands of customers' feedback to upgrade our printer, you will have a very stable RFID Card Printer, with our professional support, and you will have the solution in time.
Completed FAQ Guide of RFID Card Printer
Start With Neixo RFID Card Printer
Get Reviews from our UV Printer customers on the top navigation, and see how our UV printing ratification the customers.