Now we use the photo slate printing machine – the newest technology in the photo slate printing business, we no longer need to use complicated sublimation paper to transfer to the rock slate but the UV printing technology.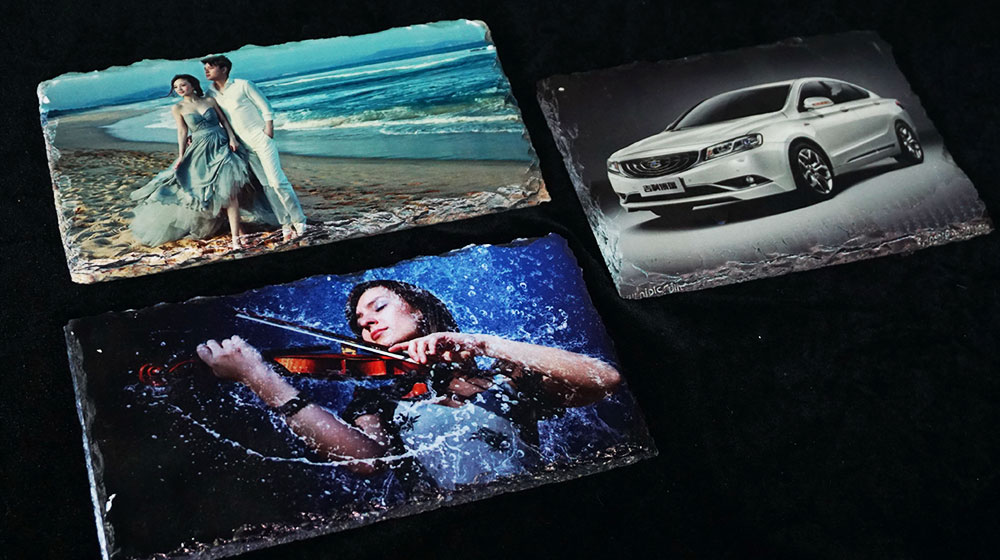 Photo Printing on Rock Slate
Photo Slates are a very popular way to show our special memories to people, like educational graduations, and marriage anniversaries, they are all will be displayed in an elegant way.
In the market, we now have a better way to make photos on the slate, it is by UV technology to print photos on slate directly with the slate printing machine
For Home Start up Business
Custom Any Photos
Low Cost Production
For Home Start up Business
Small Business supportable as we have the small size A4 UV printer for the small size and small quantity business request. You can receive order and arrange production at home. 
You may want to find a better way for slate photo printing, and do not know which model is best one for the small business start up. Our slate printing machine will be the best choice, we have a series of printer from small size low price to large size with good price, you can purchase small one for start up and purchase the fast and large one.
Custom Any Photos
Low Cost Production
How Slate Printing Machine Work
Let us straightly see the video demo how to print photos on rock slate by our small size UV flatbed printer.
We welcome any photo/image/picture you sent for sample printing for your reference.
How to Print Photos on Slate by UV Technology Slate Printing Machine?
Step by Step about UV printing process of photo printing on rock slate
We get the rock slate and we measure its size of it.
We prepare the photos we are going to print on the PC.
Make the image the same size as the slate in Photoshop or other software you use normally.
We put the slate on the flatbed tray in the locating place.
Directly print the slate with our photo slate printing machine.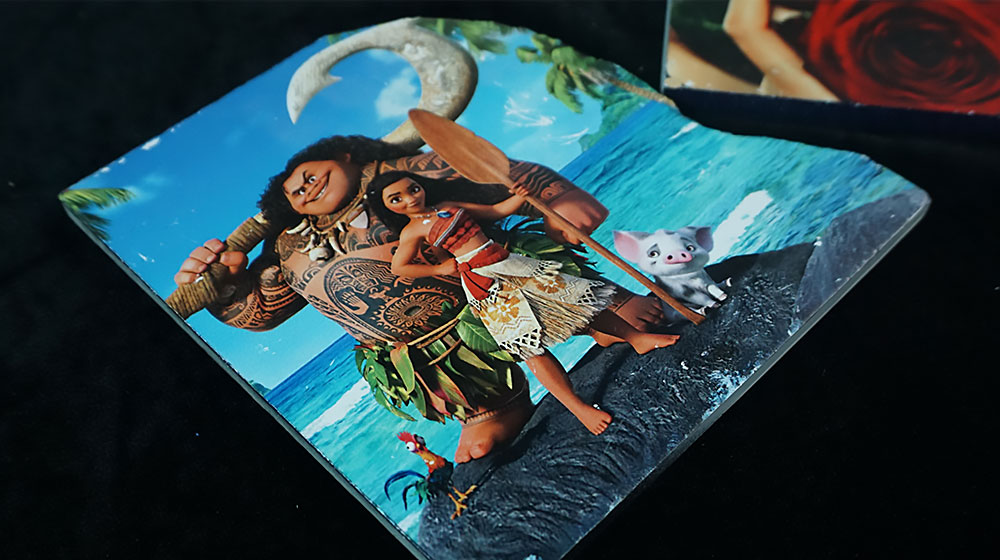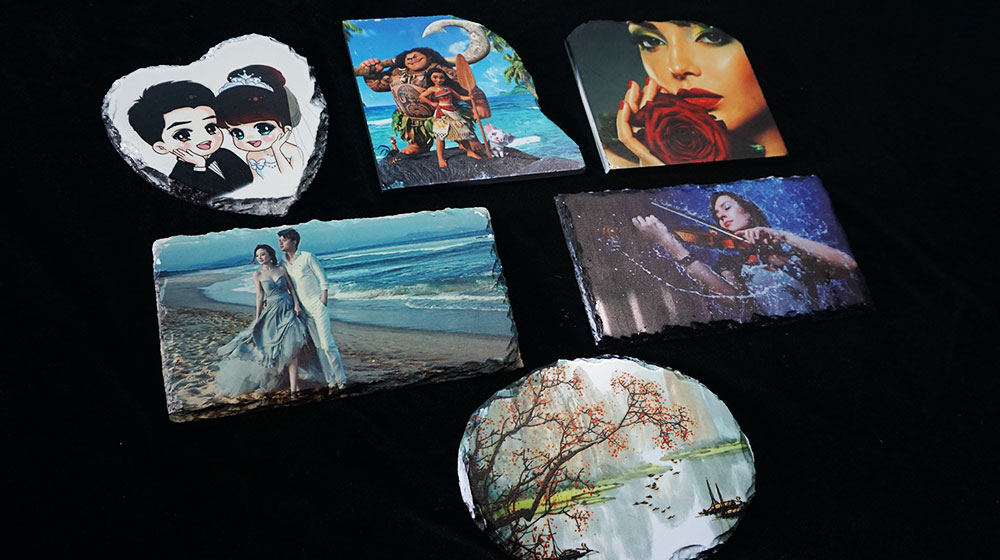 Various Size and Shape of Rrock Slates
There are many different sizes of the rock slate you can use and to print by the photo rock slate printing machine.
Rectangle 15cm X 20cm, 16cm X 30cm, 20cm X 30cm, 
Square 15cm X 15cm, 20cm X 20cm
You will also see some special shape like heart shape which is very popular too.
Best Slate Printing Machine for Small Business
It is not difficult to start a rock-slate photo and picture printing business, but a small-size UV flatbed printer is the best for small businesses and home businesses, the request remain large but the cost is low. 
Small size, lower cost, easy operating, small quantity order acceptable. These are all the request on small business for the slate printing. The UV small size slate printing machine will be the best choice!
What You Will Need for Starting Slate Printing Business?
We all know, that starting a new business is never easy, especially for a personalized business. However, with UV technology, we can start the custom photo slate printing business in an easy way, it is because we only need one set of UV photo slate printing machines, with a PC, you can complete almost all jobs of rock slate printing. 
A set of slate printing machines.
UV Led ink.
PC with the necessary software.
And with NEIXO UV slate printing machine you will get a whole set of rock slate stone printing tutorials. The Service is very important, even more, important than the machine itself. Contact us to start the business in the most east way now.
UV Rock Slate Printing VS Sublimate Rock Photo Slates
The sublimate process for photo slate is complicated, you will need to print the image or photo on the sublimation paper and will need to cut the paper and stick on the rock slate, after that it will need a very high temperature to do the heat pressing process, you will need to remove the sublimation paper very carefully
So how do we make photos on the rock slate by UV printing machine? It will be much easy: We directly print the image on the slate directly by the slate printing machine from the PC. Please see above video for whole printing process of the UV printing on slate.
See What Else You Can Print On
Never Think Too Much! Contact Now!
Get what you would like to know about by filling our form, we will have our sales contact you soonest to answer your any questions.