UV DTF Printer - X3050DH - Dual Head Industrial Rotary
This is a Dual Head UV DTF Printer with rotary accessories, it is a height version compared to the standard model. You can use this printer to do DTF direct-to-film sticker printing as it comes with vacuum table, and support the varnish printing as it is Dual heads for CMYKWW + VVVVVV double heads printing. 
Print Area: 32x50cm 
Product Dimension: 78*76*59cm
Net Weight: 55KG
Product dscription: High grade dual heads UV DTF Printer with Rotary Flatbed printing machine
Any question like shipping cost, lead time and features please feel free to contact us direclty.
You can use this printer to do high-quality mass-production printing with flatbed printing, also support the varnish ink to print a glossy effect with the second head of oil ink. The printing can make print come out with white – color – varnish effect at one printing process.
How do we use our X3050DH UV DTF Printer to do the flatbed printing? You can see this video demo.
Our X3050DH UV flatbed printer is heigh and dual-head version of the X3050S and X3050SH. This machine support
Full color / White Flatbed Printing
Embossed Flatbed Printing
Varnish Oil Flatbed Printing
Rotary Cylinder Printing
UV DTF (Direc to Film) Printing 
This is the most and highest recommended UV DTF Printer as it can support almost all printing requests. 
The Data You Want to Know
| | |
| --- | --- |
| Print Head: | Epson Series |
| Type:  | Dual Heads UV DTF Printer |
| Print Height: | 0-15cm adjustable |
| Rotary Support: | Supported |
| System Require: | WIN7 / WIN10 / WIN11 |
| Height Adjustment: | Electronic automatically |
| Working Environment: | 25-30C, 50%, Dust free |
| | |
| --- | --- |
| Print Area: | 32x45cm |
| Color Channel: | CMYKWW + 6V |
| Support Print Process: | Varnish Printing |
| Cooling System: | High Grade Dual Air Cooling |
| Interface: | USB Cable Connect |
| Print Software: | RIP software for Printing |
| Power: | AC 110/220V, 50Hz/60Hz |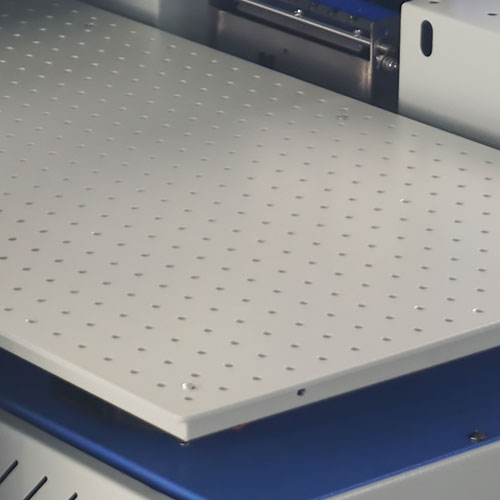 Vacuum table system will be necessary for printing film and thin item so that it can fix on the table not moving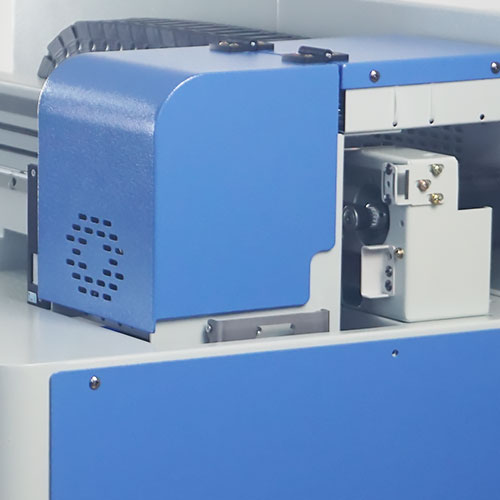 Dual heads printing system for fast printing speed and better printing quality, also for more printing effect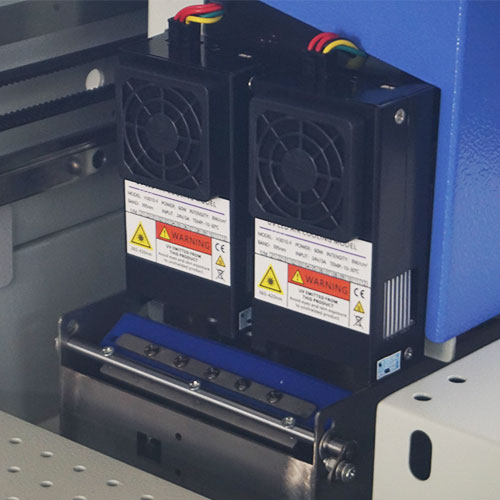 High quality air cooling system of dual UV LED cooling system to make sure the temperature in stable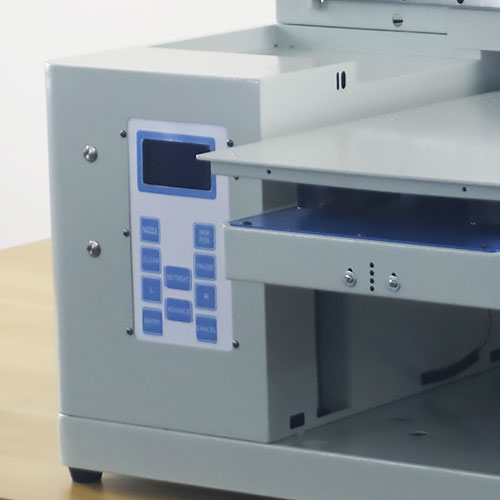 One control panel system for print head moving, tray in and our, up and down controlling easy in daily production
Small Size | Rotary | Ink Mixing | Vaccum Table
X3050DH UV DTF Printer Supported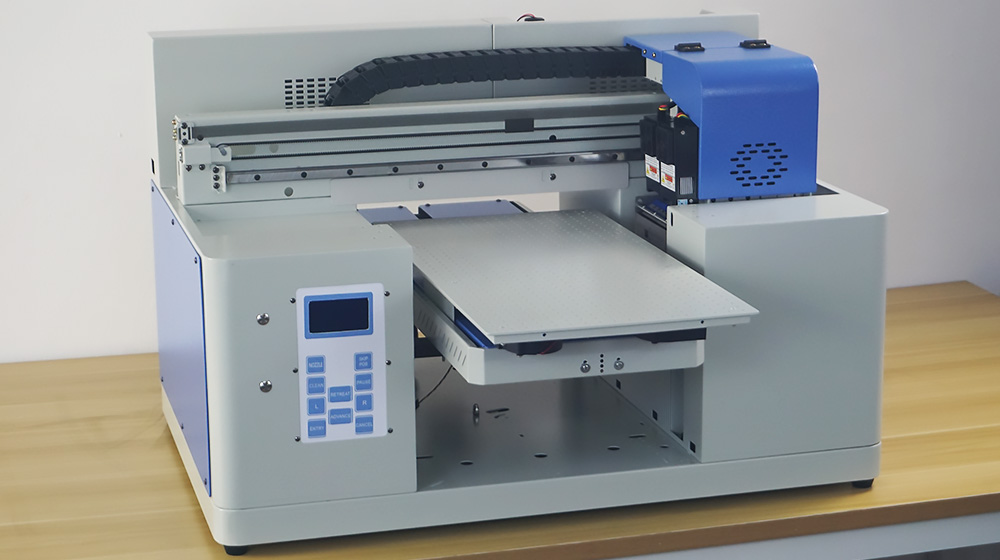 Small Format UV DTF Printer
You may find that there is a lot of UV printing machine which support the DTF and varnish effect the large size printer, like 3 heads or above. And you would like to have a small size industrial that can achieve the same purpose Start-up Business.
Now, our X3050DH which is 2 heads Small Size UV DTF Printer come to you for your requests.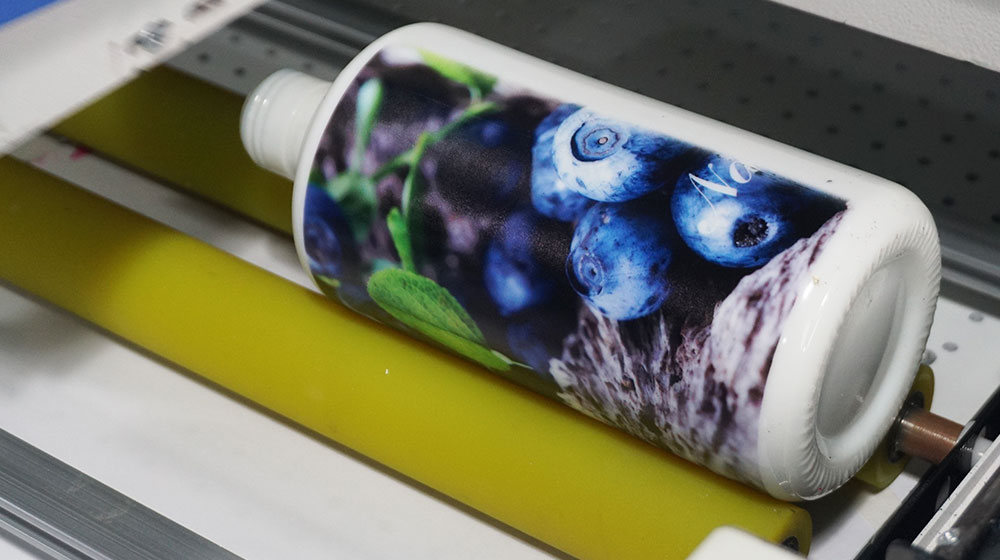 Rotary Cylinder Item Support
A flatbed printer that can also support the Rotary to print round and cylinder items and substrates, and this UV flatbed printer can do more than you imagine.
With this rotary printer, you can get more types of business like tumbler bottle printing.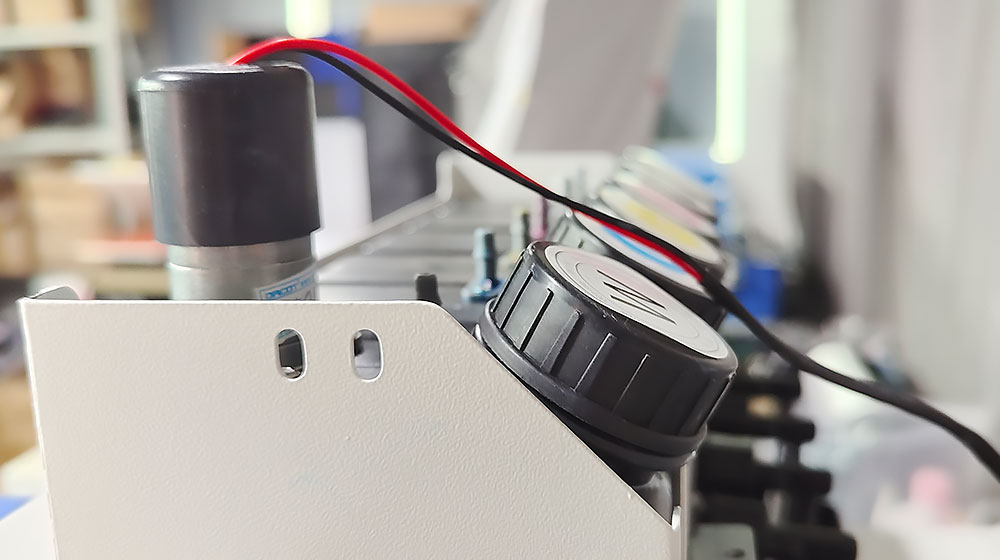 White ink is important for UV printing, it can be the background for color image printing, and it can be the embossed effect printing. So we have an ink mixing system for the X3050DH UV DTF Printer, to let the ink always be in good condition for better flowing.
Included all the innovational feature.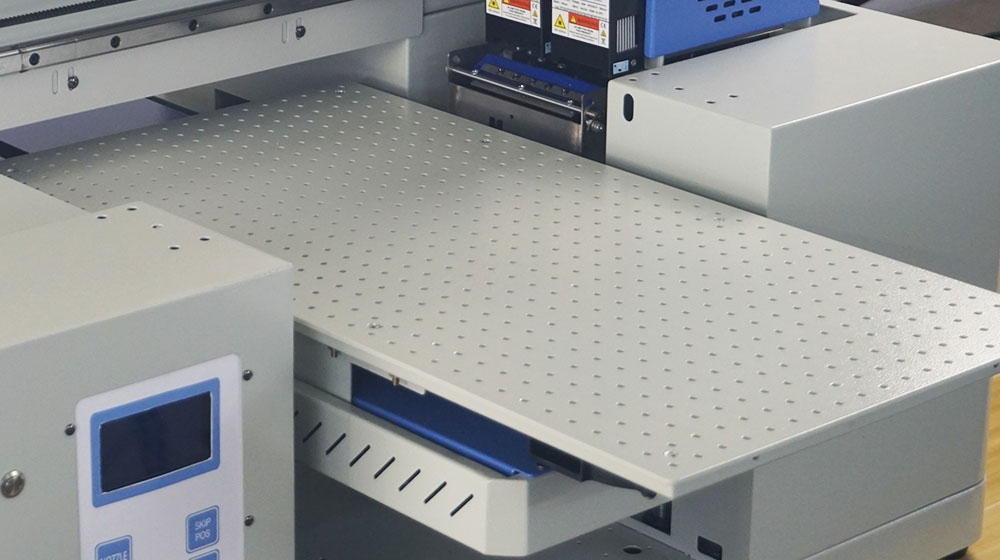 For UV DTF Printer, it is necessary for DTF Direct to Film Crystal Sticker printing, when we put the film on the table we do not want to film move as it will make the print defective. We have a vacuum table for this kind of printing, so you no longer worry about the issue of film fixing.
DTF sticker is a popular function, of course, our printer include it
The Printing Effect Supported
The Effects for Multi Business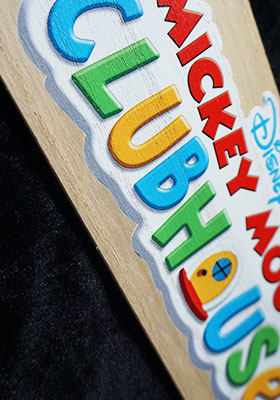 Full Color Printing Supported No need to say, it is the normal function that all UV Printer comes with 
Full White Ink Printing Supported is the necessary feature of the UV printing too, also for UV DTF printing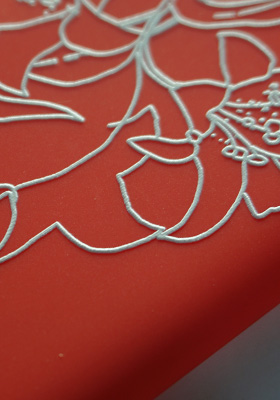 Embossed Printing Supported all of our UV printer series have such function for you to get embossed effect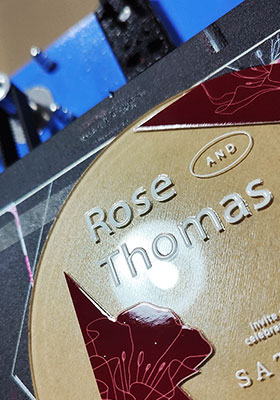 Varnish Printing Supported is popular now for glossy effect for whole or spot reuslt of all printing request
UV DTF Printing Supported by the varnish and the vaccum table our UV DTF printer completed with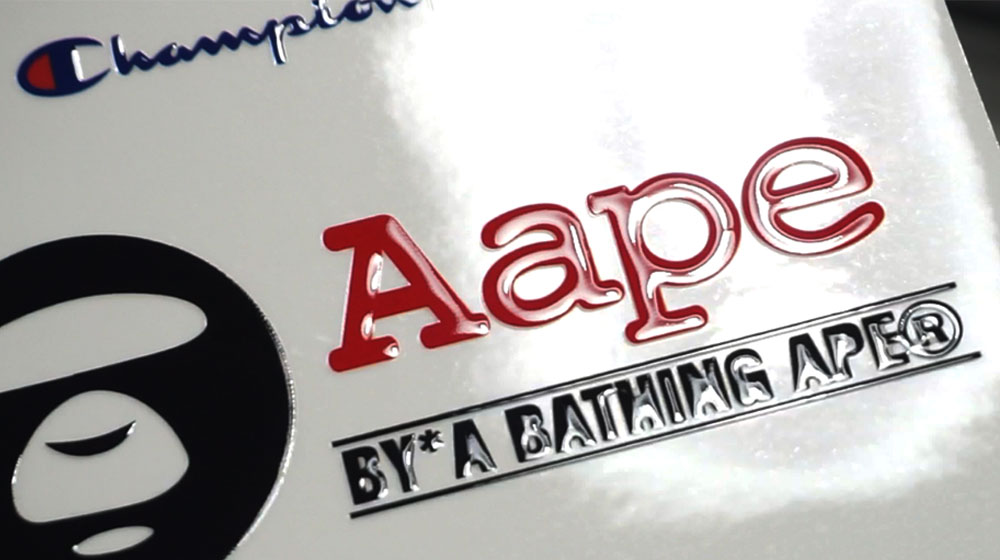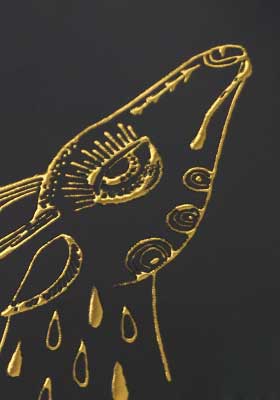 Metallic Foil Supported with varnish printing that we can get the golden/silver film to be on surface
UV DTF Printing Procedure
How do we produce the UV DTF Printing to make the film sticker with our X3050DH UV DTF Printer? Follow us by these 4 steps as procedure:
Step 1. Prepare the Image that you would like to print on the film as the UV sticker, and process according to our step by step tutorial to complete the printed file.
Step 2. Put the DTF A film on the vacuum table of our X3050DH printer and start the vacuum function to fix the pet film so it will not move.
Step 3. Start the UV DTF direct to film printing process to print the image on the A film, it will complete W+CMYKW+Varnish printing in one print process.
Step 4. We get the printed A film to laminate to b film by the laminator. And we get the complete film sticker with image on. To peel it then stick on any place you want.
Video Demo Of UV DTF Printing
Surely we have the video demo for you to see the whole process with our UV DTF Printer. 
Clearly that you can see brief steps of how we prepare the artwork and prepare the A film, location, and printing process. And when you purchase our printer you will have very detailed, step-by-step video tutorials for the entire process and procedure of UV DTF printing by our X3050DH Printer
UV DTF Printing Advantage
Compare to UV flatbed printing, UV DTF has a few advantages:
1. UV DTF printing can print on film stickers, then you can put the image on almost anywhere with limited, 
2. No limits on hard substrate, for UV flatbed printing even a small logo on a big box, you can only print one box at one time, using the UV DTF sticker you can put more images on the film that can print more logos at one time.
3. More unregular shapes available, like bottles, large table, large door which you can not put on the printer, now you can use UV DTF sticker to stick on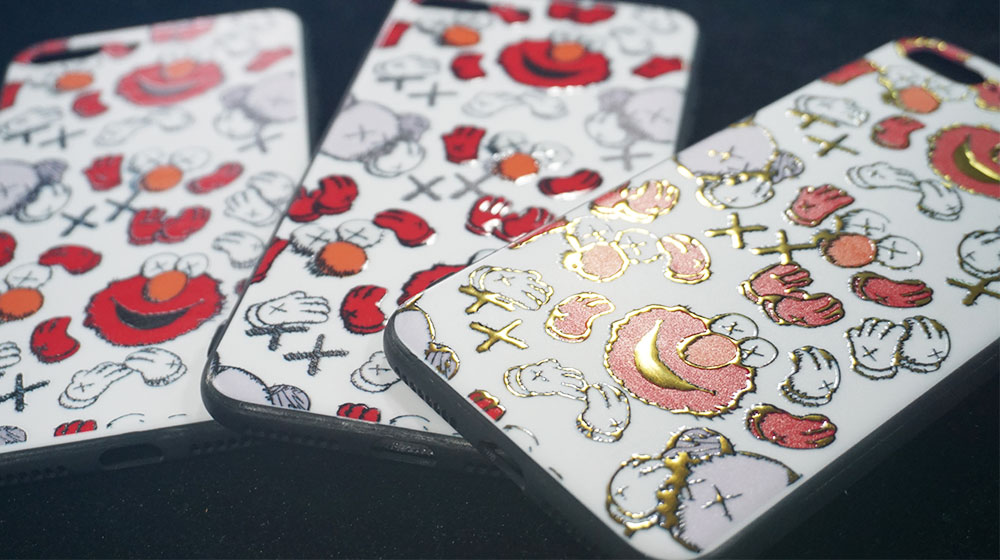 Almost All Purpose and Applications
All Samples Printed By Our Printer
Our Workshop, Warehouse and More
We have our own factory that includes almost all the machines for the 3050 UV flatbed printer production. Like the drilling machine, cutting machine, assembling machine, and tools for all models. The 3000 square meter factory includes a warehouse, material house, production workshop, engineering department, and packing department. To Know More About Our Factory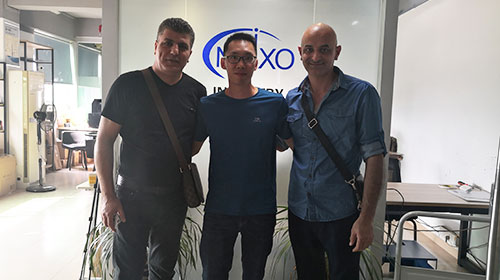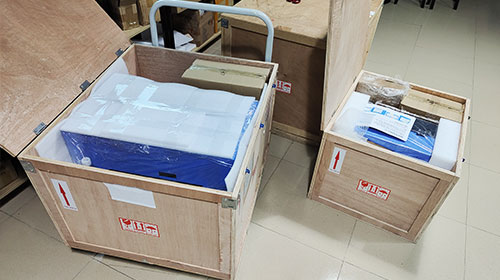 Delivery Of Small UV Printer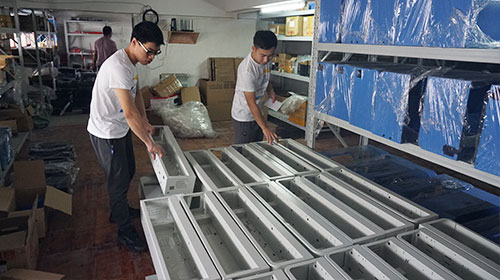 See the Real Photos from Customers
We did not remember how many sets of UV DTF flatbed printers we have sent out to customers over the world, below are some of the photos from our customers when they get our printers, I hope your printer will be the next one we will send out.
To View More Buyer Photos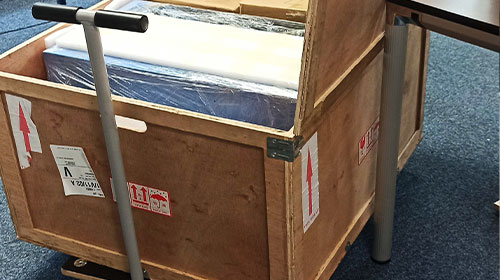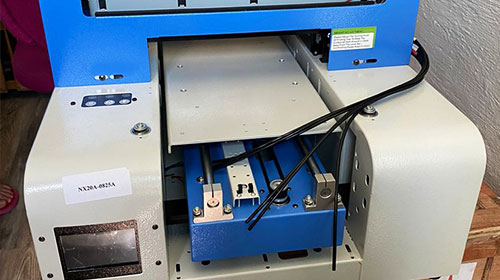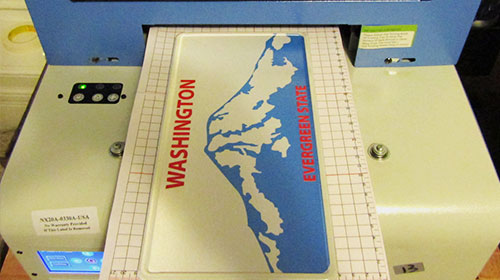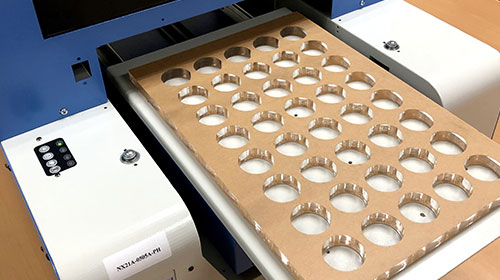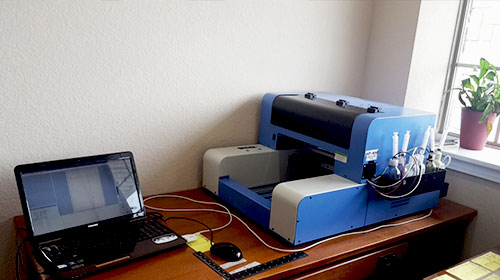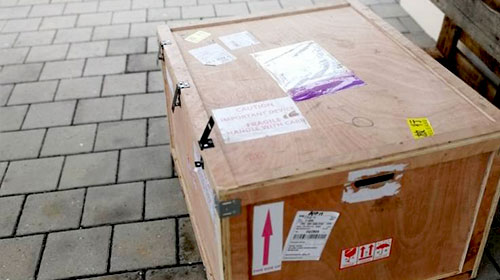 Delivery Of the UV Printer
Before our X 3050 UV printer is delivered to your hand, it will have thousands of meters of distance. How to make protection during the whole delivery process? We use a very strong wood crates!

To See More About Our Packing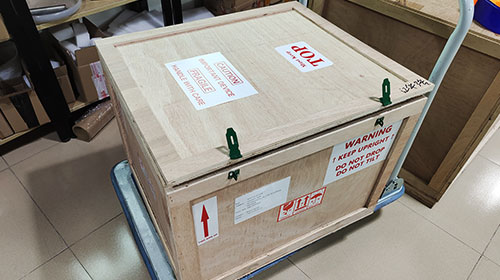 Get Full Function X3050DH UV DTF Printer Now!
Dual Heas UV DTF Printer for you!
Want to know more about the X3050DH 3050 UV DTF rotary flatbed printer?
See how our printer works?
What to send us image for sample printer?
Get professional answer of your any doublt?
No problem! 
Contact us directly we will reply to you right away!