NEIXO is a leading original small-size UV Printer Manufacturer in China. We established in 2007, starting from a tiny ceramic flatbed printer manufacturing room, to become a 3000 square meter factory, with a completed organization including engineer, production, purchasing, packing, sales, and service teams. To provide a full series small size UV flatbed printer to the customer and gains very good feedback and reviews as the original UV printer manufacturer.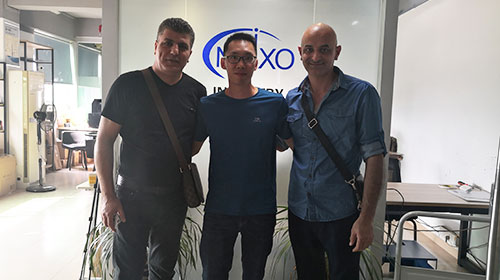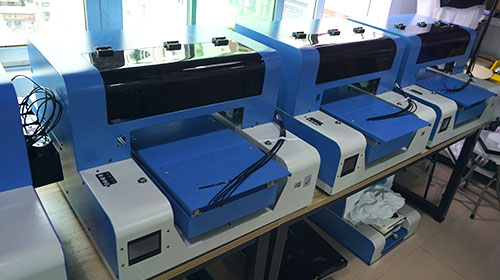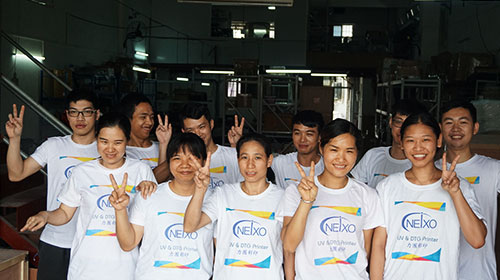 Experinece Of UV Printer Manufacturing
Since 2007, we are a 17 years UV printer manufacturer with enormous experience in small-size UV printer manufacturing. We understand well what you as a customer will face during the daily production of printing because we get feedback always, these are the supports for us to upgrade our UV printer all the time to increase the printer quality and convenience of the printer operations. 

UV Printer Manufacturer Model Range
Original UV printer manufacturer has its product range according to their own production line. We offer small size A4 and A3 desktop UV printer series for entrance-level users for the UV printing business, and we provide industrial series flatbeds like 2030 UV printers, 3040 UV printers, 3050 UV printers, 4060 UV printers with single print head or dual head version to fulfill multi-purpose and effect request. 
Reliable UV Printer Manufacturer
Professional UV Printer manufacturer has many different factor, it need to have a real factory workshop, engineer team and service team.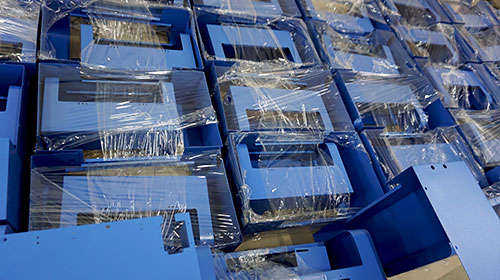 We have two production line for Desktop UV flatbed printer and the Industrial UV flatbed printer, with different technician to produce the UV printing machine in more professional way.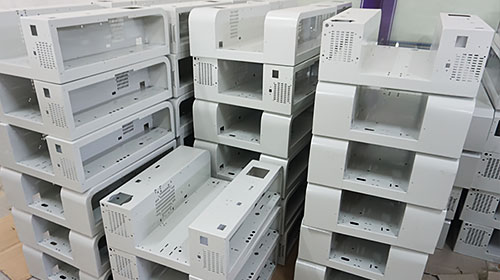 Sufficient Material for Production
Never worry about material, as the UV printer manufacturer normally have enough stock of material, when the stock of the material gone less, we will arrange purchasing department to purchase in time.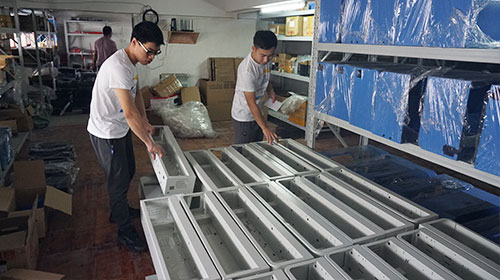 UV Printer manufacturer havs a series of production machine, with professional worker, we can produce the printer in very fast way. Normally even out of stock, we can have a new printer within 3 days.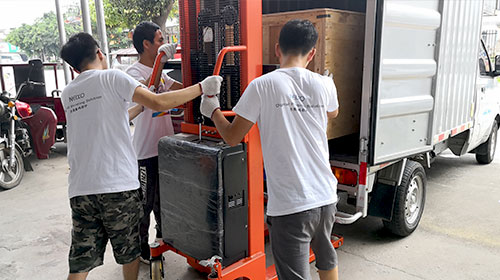 UV printer manufacturer has been producing the printers in all the time, so the packing department is busy as it will need to have final test and arrnage the wooden box packing and for delivery.
UV Printer Manufacturer Professional Support​
One of the most important reasons you are going to purchase a UV flatbed printer from the original UV printer manufacturer is the after-sale customer service support! Compare to the reseller, the original manufacturer provides professional technical support which is a very important factor in buying a kind of printing machine. we offer step-by-step very detailed video tutorials for every process. The warranty of the UV printer is trusted.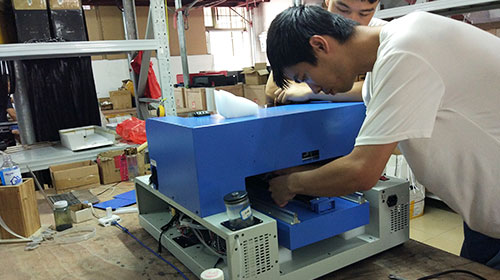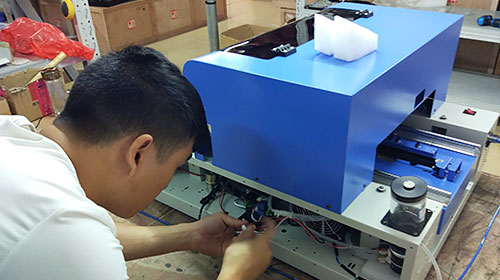 UV Printer Manufacturer OEM / ODM Service
With the improved and innovative design of our flatbed printer, we have been supplying our OEM and ODM service for the worldwide DTG UV printer industry for many years. As the experienced UV Printer Manufacturer, we gain a lot of good feedbacks from our long-term business partners and personal/small business buyers! Welcome to contact us right now!
No matter you are personal customer or wholesale customer, cooperating with original UV printer manufacturer is the best choice!