UV Nameplate Printing Machine
A kind of printer that can do the name plate printing, it is the nameplate printing machine. Usually it is UV flatbed printer for different size like small format.
Because the nameplate or name plate are usually for the person name or product model in office, or as sign outside the building, or on the product, it will be small quantity, different design and content.  
Now you can custom print any content on the name plate, even different material like wood, metal, even on glass, acrylic.
What Material Nameplate Can be Printed on?
There are a lot of different name plate (or Nameplate) material reqeust, as it normally print a kind of tag in metal or plastic like product brand name, the viltage of power, the code of serial number, also it can be the name of people in office, sign of door outside the building gate etc. Not only below material, you can print much more than them, contact us to know more.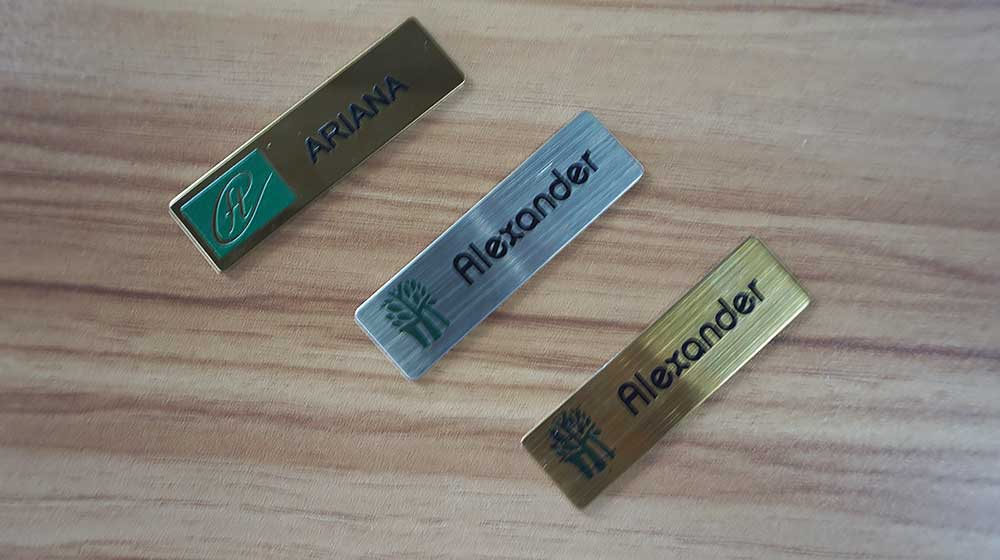 Metal Name Plate Printing
Metal like aluminum, stainless steel and brass are the most frequent choice for metal nameplate printing.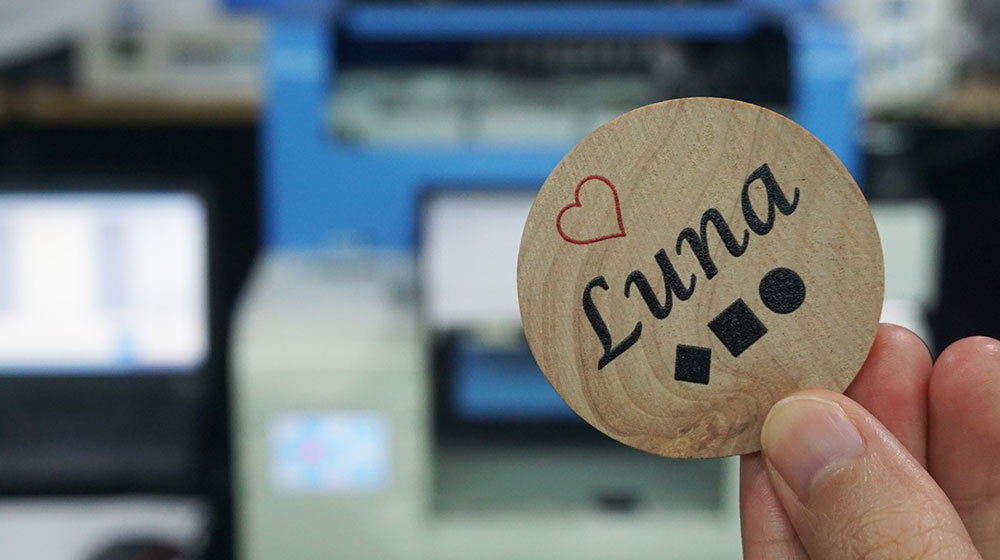 Wood Name Plate Pritning
Yes the wood name plate printing is popular for the name plate printing machine doing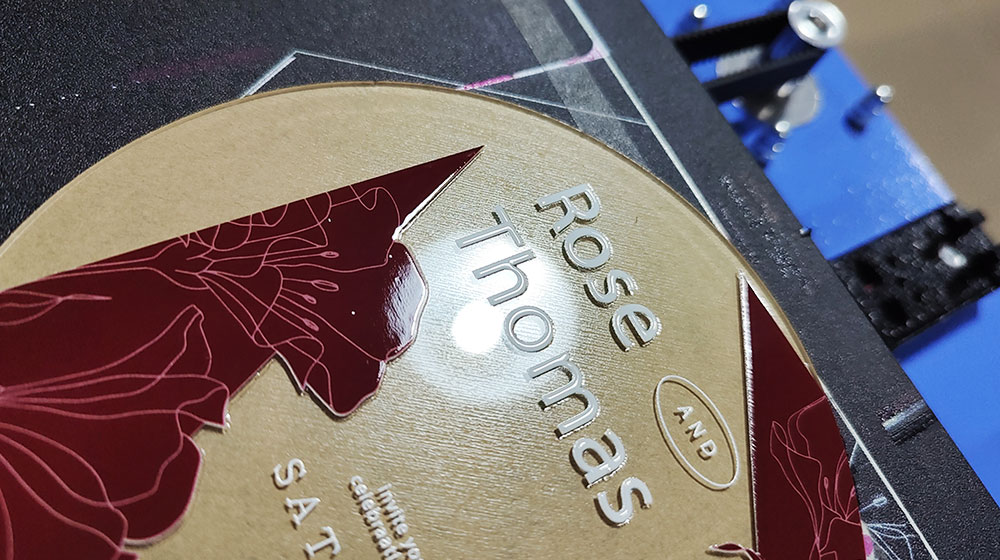 Acrylic Name Plate Printing
The acrylic nameplate can be printed and customized for any conent and image, Logos.
The Content You Can Print On
With the nameplate printing machine, you can print almost anything on the surface of the name plate. As long as you can make the design as an image on your PC or MAC. Like the Logo which is most important and the company name, table of data, name or model number of the machine.
You will find the Logo and Company Name on almost all the name plate as it is the most important part to show on the name plate. By this to let people know which company of the machine belong to.
Data and Specification Table
Model number, Power reqeust, dimensions, weight, almost all kind of specification you can print on the name plate by the name plating machine. And you can add anything with any format, you can make the sheet and table in any size
Personalized Desk Name Plates & Badges

On your working desk, a nameplate is a symbol to show everyone your place and position to identify who you are in this organization. It will look more standard. And of course, one employee will have one name plate, in this case, you will need the name plate printing machine for one name plate for each people.
Why You will Need the UV Nameplate Printing Mahcine
The UV name plat printing machine is a kind of UV flatbed printer which can print on almost any material
1. It can print full-color pictures, any image, and any text.
2. It will not need any real template making, you only make the template in PC/MAC.
3. No quantity limitation, you can print 1 piece. 
4. Different content and code printed in one printing process.
5. Small and low cheap price for your start-up and home business.
Relate Product For Name Plate Printing
You can find in our UV printer list, they are all can be your nameplate printing machine for the metal, acrylic, wood tag and label also printing for your business, even small business or mass proudction large ordering quality business. Tell us which you will need or ask us to get you one that suitable to your business.
The Printable Size of Nameplate
We know, you face a lot of different size name plate in diffenet material. 
We have a series of flatbed printer that comes with different print area, so you can choose the one you would like to purchase.
For our Desktop version UV printer, we can print A4 180*320mm size, A3 280*420mm size.
For our Industrial version UV printer, we can print about 320*420mm, 320*500mm, 400*600mm.
Full Color Name Plate Pritning
With UV printing technology, we can print full-color nameplates and label printing, compared to the cutting and engraving, also the stemping process with screen color printing, UV printing can get full-color images and the printing speed is much fasting. We can make any content in a short time and get the complete result once the printing job done. 
UV Digital Printing VS Silk Screen Printing
Name plate sign and label includes a lot of information, for a traditional metal sign we can see almost all the single color or two colors in a very simple way since the process are made by silk screen printing, it will need to make silk mode template, if you want to make the full color, they will need 4 silkscreens, it cost a lot of time. So there are no people is willing to cost a lot time on small ordering. 
But now using the UV printing process, our UV nameplate printing machine can complete the printing job within even half an hour from the design and the name plate coming out. You even not need to worry the printing quality, you can 1 piece order then you can complete it with high charge.
Get the UV Nameplate Printing Machine, you will find our UV Printing solution is the top choice for you.
You are Interested in This Printer!
Talk to us directly to ask what you would like to know about right now! We will get back to you with price and function to offer you a suitable one, maybe you can get discount too!!