2019 Malaysia A3 DTG Printer – 0702A
This is the customer photos from Malaysia when they receive the printer.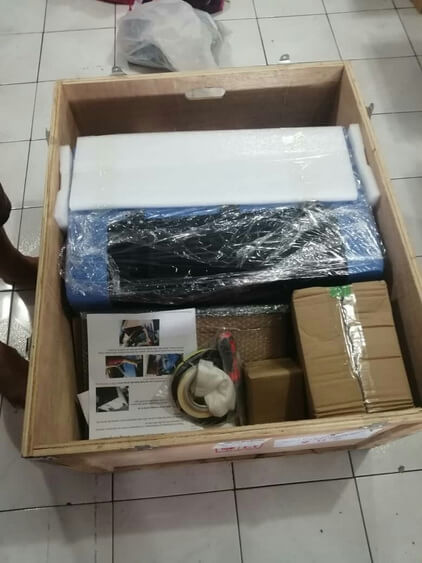 | | |
| --- | --- |
| Country/Area: | Malaysia |
| Type: | A3 DTG Printer |
| Model: | NX3220DTG A3 Small DTG Printer |
| Purchasing Date: | 2019 |
Photos are from our Malaysia customer when he received our printer in 2019. 
After look for the suitable mahchine online, he choose Neixo as the flatbed printer supplier for his business for T-shirt, canvas bags, jeans, and other textiles printing. He is very happy to receive the A3 DTG printer and looks forward to conducting customized business through this printer.
If you are also interested in customized business, please feel free to contact us.